HSBC Recruiting
CF
Points)
on 1/11/13 at 1:51pm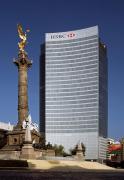 Hey everyone,
Can anyone shed some light on HSBC's recruiting? From what schools they recruit at, departments they recruit for (IBD, and PB would be my top choices.), pay, respect on the street, deal flow, etc.
Seems like a sketchy place, but massively interesting.
Any info would be much appreciated.
Tags: