Intraoffice Movement (Asset Management-->IBD)

ER
Points)
on 11/23/10 at 9:24am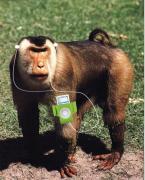 Hi Guys,
I've been a member for some time now, haven't really posted yet, as I'm still trying to learn the way.
I was looking to get some insight of a current dilemna.
I'm in the same predicament that everyone is that posts on the get a job board (nontarget, low gpa, blah blah blah, the whole shabang). I've been working as a consultant at a BB for asset management ops (I know, not the ideal job for anyone on WSO, but it's a start). Throughout the contract, I busted my ass and was offered the position, however I declined (I really want IBD).
I've had the opportunity to meet with some ED's & VP's, however I'm unsure of how probable it is that I'll have to chance to transition directly to IBD (Ops for S/T). There's still another month, month and a half left of my contract.. I've been cold emailing, scheduling meetings, I've even considered cold calling HR as my last resort.
There's multiple other positons I can take as last resort in Asset Management as well as treasury and security services.. Obviously I need a job, do I take the a/m or tss job and stick it out for a year then really bust my balls to move to IBD (Intraoffice movement)? Or start looking outside the company for IB/IBD opportunities immediately after accepting the am/tss position (Completely start over)?
Thanks in advance!
I'm on the pursuit of happiness and I know everything that shine ain't always gonna be gold. I'll be fine once I get it