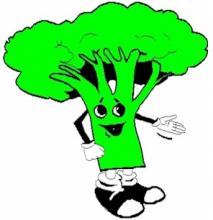 "Could you define the market -- everybody has to buy food sooner or later, so you define the market as food, therefore, everybody is in the market; therefore, you can make people buy broccoli," Scalia asked during the second day of oral arguments.
Scalia's witty argument attempts to draw an analogy between forcing people to buy broccoli and forcing people (and employers, etc.) to buy into government-regulated and mandated healthcare programs.
What do you think WSO? If the government is going to force us to have health insurance of some sort, they might as well go two steps ahead and get us all to eat healthy foods like broccoli, right?
Upcoming Events
May 24 2016 - 8:00am

to

May 25 2016 - 8:00am

May 29 2016 (All day)

to

May 30 2016 (All day)

Jun 1 2016 - 8:00am

to

Jun 2 2016 - 8:00am

Jun 8 2016 - 8:00am

to

Jun 10 2016 - 5:00pm

Jun 15 2016 -

7:30pm

to

8:30pm
Poll
Who is your favorite Hedge Fund manager?
Bill Ackman
13%
Steve Cohen
8%
Ray Dalio
16%
Ken Griffin
8%
Carl Icahn
11%
Jim Simmons
5%
George Soros
10%
David Tepper
6%
David Einhorn
9%
Seth Klarman
9%
Other / None of the above
6%
Total votes: 481