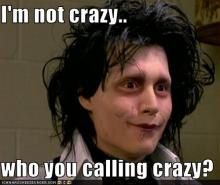 Have you guys seen yourselves becoming consumed in finance?
What I mean is...for the past few months (and by extension, the past few years of prepping for an SA position) I've surrounded myself with so much finance and market related information it's hard to imagine what life was like before. In my case specifically, limiting going out and trying to surround myself with people that were also finance orientated.
There was a thread on WSO about women dating finance guys, and the fact that they could only talk about finance. I thought that was silly at first, until I realized I was probably one of those guys. I mean I'm thankful for my situation, and my "exit ops" seem promising, but it has probably taken a toll on my normal social skills. But you gotta be a little crazy to become successful right?
Upcoming Events
May 28 2016 - 9:00pm

to

May 29 2016 - 9:00pm

Jun 1 2016 - 5:00am

to

Jun 2 2016 - 5:00am

Jun 1 2016 -

1:00pm

to

2:00pm

Jun 8 2016 - 5:00am

to

Jun 10 2016 - 2:00pm

Jun 8 2016 -

2:30pm

to

3:30pm
Poll
Who is your favorite Hedge Fund manager?
Bill Ackman
14%
Steve Cohen
7%
Ray Dalio
16%
Ken Griffin
7%
Carl Icahn
10%
Jim Simons
4%
George Soros
9%
David Tepper
6%
David Einhorn
8%
Seth Klarman
9%
Other / None of the above
9%
Total votes: 642