Resume Guidelines from a WSO Drop Reviewer

IB
Points)
on 5/26/12 at 11:28am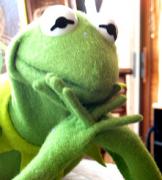 I have reviewed a number of resumes from a recent WSO drop, and while I've received some really wonderful ones that I have passed on (at least one received an offer!), I had far too many that were just terrible, which should not happen given the wealth of advice WSO has to offer on resumes. So, I thought I could hopefully point out some things to do and not to do, but, admittedly, much of this advice will likely be found in previous posts of this nature.
This comes from an investment banking perspective, and also may seem somewhat judgmental -- but, looking at anyone's resume for 10 seconds requires some degree of snap judgment, and is an unfortunate fact of life.
Formatting Advice
- Always submit your resume as a PDF. If you're stubborn and want a good reason why, the biggest is that the formatting can get all screwed up in a doc vs. PDF, and also that it allows me to see how you played with font/margins, etc.
- Don't have too much blank space on your resume. Thick margins, lots of space in between sections, etc. imply to me that you're sloppy and/or lazy – the first because you didn't take enough time to try to fill up the page, and the second because you haven't earned enough experience yet to fill up the page.
- On the other hand, don't have ridiculously skinny margins, and definitely don't go over one page. Also, make sure that the end of the text on your bullets matches the end of the text in your headers (such as with your dates).
- Fonts for the most part have been fine, but some play around too much…go for Garamond or Georgia if you want to be a little different, Times is standard (but I personally don't like it), and Arial is okay. Narrow Arial and Century are definite no's, and anything worse than that should obviously be a no. I understand there are non-Word-standard fonts people use, too, so just make sure it is legible and (not or) sophisticated. I suppose if you used Helvetica that'd be fine with me, but probably not for other people.
- In that vein, don't get happy with italics, underlining, and bold. Don't bold "key words" in your bullet points…I can decide what is important on my own, tyvm. If you use too much of all three, you are emphasizing way too much and it makes it harder to read.
Content Advice
- Do not have a statement about your "purpose" or "goals" or anything where you talk about how you're hard working, intelligent, etc. Your resume should demonstrate those things, without you having to hit someone over the head with it. If you approached a girl at a bar, would you say "I'm really good looking and charismatic" or try to show her by being well groomed and sociable?
- List an interests section…I get lots of resumes with solid experience, but if I see intriguing interests, it will bump you to the top of the pile. Don't just say "traveling" or "reading"…frankly that's true of most intelligent people. If you say "African safaris" or "Utopian sci-fi novels" I really can't stress enough how much more likely I am to pass along your resume/bring you in for an interview. If we're going to be working with you all the time, we want you to be a pleasure to be around.
- Perfect the art of the one-line bullet point. Many people either have one bullet point for three lines/sentences, or have way too little for one bullet point. For example, "Drafted pitching materials" is a lot less effective than "Drafted pitching materials, including comparable companies analysis and sector trends." Now I know two skills that you have. On the other hand, don't say "Drafted pitching materials, including comparable companies analysis and sector trends; also formatted to be client-ready and created Excel macros to accelerate formatting." It will extend easily onto another line, and the second part isn't even impressive – a monkey could do that.*
- Don't put details of your stock portfolio as "experience." I too had ridiculously high returns in my own portfolio, but that doesn't mean in any way I'll be good at banking, and is pretty easy to do (or manipulate). There are better things to put down, such as the following two...
- Any "get your hands dirty" work will be interesting. So you worked in construction your freshman summer? Put one bullet about it, conditional on having some space to fill up, and certainly to replace anything in your experience like your stock portfolio. If you have solid financial experience, as well, this sort of job will make me think you're hardworking and have some character.
- You should also include one bullet for jobs that have a sales component, such as retail, conditional on the same things as in the previous bullet. If you've had experience making people think they need something they didn't think they did before walking in the store/taking your call, it will be very valuable in this business.
- If your gpa is below a 3.5, find a way to break it out and make it look better, whether putting "Major GPA," "Post 1st Year," and so on. Also, if you went to a school lower than, let's say, top 20, you really need to have powerful extracurriculars and internships, or need to double/triple major with a near perfect GPA. It may be an unfair assumption, but if we see someone who went to a mediocre school with less than a 3.9, we figure they either are lazy or unintelligent.
This is certainly not an exhaustive list, but merely a list of the main problems I saw with resumes I reviewed that came from WSO. I highly recommend sending your resume to alums/friends in the industry and having them rip it apart before you start sending it to internship/analyst resume drops.
Feel free to ask questions or tell me how egregiously wrong I am in the comments.
*I have been surprised at how non-bankers struggle with formatting, though.