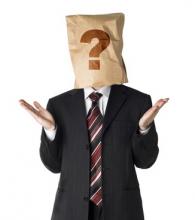 I'm currently a Freshman winding up my first semester at Virginia Commonwealth University (VCU). Previous to the past few weeks I was unsure, really, of what I wanted to do as a profession and where I wanted to go with my life. After doing what I would consider to be solid research on many finance, I settled on IB.
I've begun reading Monkey Business, Liar's Poker, and all other basic texts as well as doing my best to keep up with all financial news. I'm aware that I don't go to a target school remotely, although my first semester is going to be almost assuredly a 4.0 (so that's a plus).
So my questions to everyone are these:
What else should I be doing (besides obviously taking the necessary courses)?
How should I go about obtaining an internship this summer in Richmond?
What's the best way to network?
Upcoming Events
May 24 2016 - 8:00am

to

May 25 2016 - 8:00am

May 29 2016 (All day)

to

May 30 2016 (All day)

Jun 1 2016 - 8:00am

to

Jun 2 2016 - 8:00am

Jun 8 2016 - 8:00am

to

Jun 10 2016 - 5:00pm

Jun 11 2016 - 8:00am

to

Jun 12 2016 - 8:00am
Poll
Who is your favorite Hedge Fund manager?
Bill Ackman
13%
Steve Cohen
8%
Ray Dalio
16%
Ken Griffin
8%
Carl Icahn
10%
Jim Simmons
4%
George Soros
10%
David Tepper
6%
David Einhorn
9%
Seth Klarman
9%
Other / None of the above
7%
Total votes: 513