Addicted.......to Networking
IB
Points)
on 7/18/12 at 10:30am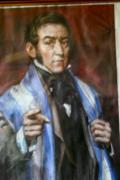 Ah yes, networking, that thing we all love and value so much. Some folks say it never ends -- even when you get that BB IBD job, you don't stop networking. Some say it is the single most important facet of an applicant during recruitment, and that it will save you from coming from a non-target, having a bad GPA, or having no finance background (or even all 3 if you're really good).
But most people complain about networking. Why? Because it's, well, kind of difficult. Most people aren't used to calling and e-mailing a bunch of people and asking them for things. It's a pretty uncomfortable situation in general, and I don't know many people who are eager to really ask strangers for favors when it gets right down to it. I know I wasn't comfortable with that when I started on my networking venture at the beginning of this year, but now it has really become second-nature.
In fact, networking and asking for favors has become so routine that I even enjoy it...A LOT.
It's kind of bizarre. Never in a million years did I think I would be comfortable meeting up with a complete stranger, having no real laid-out plan for our conversation, and eventually asking that person for some sort of favor. In fact, I've always compulsively over-planned activities in my life so as to not have lulls, awkward moments, etc. -- but it seems like now, I no longer have to do that.
But it's not only that I'm just comfortable with networking, I get a huge rush when it works out. We all know that many people don't respond to e-mails or phone calls until the 4th or 5th time you've reached out, and it really becomes a game of catching that person at the best possible time. And once you've figured out what that time or place or method of contact is, and you actually do get a hold of the person and they agree to help you out in some tangible manner, it feels really damn good.
The more I network, the more I want to network, because naturally, you improve your skills at something, get better rewards for your work, and those rewards make you want to chase additional rewards, et cetera. The brain certainly likes instant gratification, but delayed gratification -- especially when you're dealing with something as important as your career -- must trigger some powerful neurotransmitters. I don't know anything about neuroscience (is that even the discipline that deals with neurotransmitters?), but the work-to-reward process is certainly something that we as human beings relish.
Or maybe it's because networking is also competitive...after all, if you're in a city like NYC, you've got a bunch of other relatively-qualified people networking in your particular industry and trying to get their name to the top of the list. But you want to be on top of that list, don't you? And any indicator that you're moving up on this proverbial list seems to be a huge boost for any driven and motivated individual.
So when life gets you down because you have to network aggressively to get what you want, remember, if you change your attitude with respect to networking, it can actually become quite fun. If you stop looking at it as "kissing up to someone and I don't really care about their background" and instead view it as "making some friends who can help me out at some point down the road", I think it becomes a really valuable experience. Not to mention the fact that when you get to a new place and don't know anyone, networking can lead to professional contacts which can in turn lead to personal contacts -- and making friends is never a bad skill to have.
Anyone else out there addicted to networking? Hated it at first but grew to really enjoy it? Trust me: those butterflies in your stomach DO eventually go away.
"An intellectual is a man who takes more words than necessary to tell more than he knows." - Dwight D. Eisenhower
Check out my blog!