Consider your BB regional office.

AM
Points)
on 5/14/12 at 7:00pm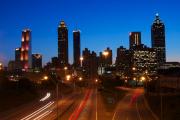 A common thread we see on WSO from time to time is regarding working for banks in their regional offices.
As banks are leaning towards more cost cutting and squeezing every dollar they can from their operations, a popular tactic has been to expand existing business and move current business to offices outside of the large financial hubs like New York, London, and Tokyo. Originally satellite offices primarily consisted of operations and technology as well as PWM offices that serve local clients, however, in the last few years we have witnessed that regional offices of the majority of BB banks have been expanding parts of FO teams that do not have frequent face to face client interaction.
PROS
cost of living This is the biggest benefit. Although at a regional office your base salary might be around 80% of what it is in a hub, the cost of living is so comparatively low that in reality your savings rate can be above 300% of what it is in a hub, especially if you are someone that likes to go out to bars/clubs on a regular basis.
quality of life Up for debate as different people can have a different perspective on what is qualitybut in a regional office city you can usually live in a very nice place in a neighborhood of your choice as commuting is usually much easier. In NYC, for example, you are relegated to living in what most would consider a closet, most likely in a neighborhood that is convenient for the work commute (unless you are one of those that doesn't mind the 2 hour train ride from Trenton every day.)
CONS
networking Unfortunately one of the biggest cons is the most important thing to your career. Nothing beats the ability to meet and network with finance professionals in a hub city. Hubs have such ease of access to events, get-togethers, and just the ability to reach out to someone who works in a specific group at a specific company that you might be interested in that will never be matched by any regional city.
exposure to senior management

Unless you work for a PWM group where your head MD is the rainmaker and your goal is to stay with that team for the long-term, working in a regional office provides a very limited potential for exposure and interaction with group/division heads and might limit your lateral movement within the company. As you do not get this exposure, you might be overlooked for a position that could possibly be a good fit for you.
If you have a source of wealth due to whatever circumstances as you are entering the workforce, the cost of living point does not apply to you so it might be a no brainer for you to head straight to a hub. But if you are coming out of college with a mountain of debt and minimal to no outside financial support it might make more sense to start out at a regional office if given the opportunity.
I think that during the analyst years it would be advantageous to pay off your student loans, establish a base of cash savings, and go through at least two pay raise cycles before moving on to a hub city. That way when you do move you are on stable financial ground. As most of us do want to attend MBA programs at some point, I do not believe that whether you work in London or in Virginia matters much to admissions counselors. If anything it might even help you as most candidates are from NY/London and the adcoms might want to seek diversity.
Of course what I write here does not apply for everyone, but it is certainly something to consider when weighing your offers this year.