Does Apple Need To Innovate?

O
Points)
on 8/9/12 at 2:30pm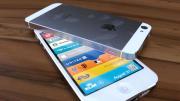 I will preface by saying I am a huge fan of Apple and their products and own many of them so there may be some unknowing bias in this post!
Over the past few weeks and months the design of the next iPhone has been leaked so many times that, barring some incredible false-trails by Apple, we know what the next generation iPhone will look like. It will be taller than the 4 / 4S but the same width with a 4" screen, possibly a 2-tone metallic back, a 9 or 18 pin dock connector and will come with LTE and maybe even NFC. We even know that it is likely to be announced on September 12th and probably released on September 21st.
<!=break>
I would argue that this is not a "major redesign" and doesn't depart all that much from the iPhone 4 / 4S design. The fact that the iPhone (which is now producing so much money that by itself, it is more profitable than any other company in the world) is likely to remain mostly unchanged for 3 years in an incredibly fast-paced industry is testament to the strength of Apple's design.
For years now, Apple has followed the principal of release a product, then tweak the internals and keep the same design, then tweak the design. You can see it with the iPads, Macbook Pros and now iPhones. The Macbook Pro has remained unchanged since 2008, as has the Macbook Air. The Mac Pro has used the same enclosure since around 2006 and the iMac has been the same since 2006.
So just by looking at product timelines and design refreshes, it is same to say that Apple is slowing down with its radical redesigns, why is this? I present two arguments:
1) They have decided that the designs they produced between 2008 and 2011 are pretty much perfect and all that can really be done is minor tweaks, reduce thickness, improve battery life and hardware specifications
2) They have realised that people like the current designs and that the masses WILL buy their products, so there is less need to spend lots of money on Jony Ive's design team and retooling
I would suggest that under Steve Jobs, the 1st option is more likely, but it is possible that under Tim Cook the 2nd idea is starting to become more prevalent. I personally love the designs they have at the moment and hate the giant, plastic Android phones out there and lets be honest, all the 10" tablets are carbon copies of the iPad (see Samsung vs Apple in court right now).
This post is a bit of an iToy Story but I would love to hear fellow monkey's opinions on the innovation and design refreshes at the largest and most successful company in the world, as well as the gadget industry in general!!=break>