How I Spent My Summer Vacation 2012
ST
Points)
on 7/9/12 at 10:30am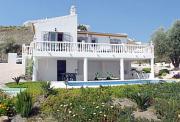 It's good to be back, monkeys. I hope you enjoyed some of the re-posts of my older stuff while I was gone, but I'm ready to get back into the swing of things after a couple weeks off. I thought I'd start with how the vacation went and some of the decisions I made while I was gone. By the way, did any of you catch the opening of the Festival San Fermin this year? Insane. Some of the best photos of the Running of the Bulls I've ever seen. Can't wait to do that again.
The thing that sticks out in my mind is how different "vacation" is for me these days. Vacation used to mean a break from everything, a chance to relax and re-charge the batteries, examine where I was at in the pursuit of my goals, and to generally de-stress. Normally I'd return from vacation restored and energized and ready to take the bull by the horns. Unfortunately, this is no longer the case.
There is no true relaxation when you travel with kids. I can now fully appreciate how much my dad had to grit his teeth to load us all up in the family truckster and cruise down to Disneyland every couple years when I was a kid. (Interesting side note: When I was a kid, admission to Disneyland was free, but you had to buy individual tickets to each of the rides. There was literally a ticket taker at the head of each line, and the tickets were ranked A-E. The "A" tickets were for the lame-ass rides like It's a Small World and they were the cheapest. They went up in price from there, with the most expensive tickets being the "E" tickets for the killer roller coasters like the Matterhorn and Space Mountain. So if you ever hear someone describe something as an "E-Ticket" ride, now you know what they're talking about.)
Anyway, I rented a 3-bedroom villa with a pool (pictured above) overlooking Lake Vinuela just outside Malaga. It was a nice place, but a pretty remote location with the nearest store about a half hour away. It was a smokin' deal money-wise as it worked out to about $150 a day and the place met my minimum criteria for a vacation rental: air conditioning, pool, and high-speed Internet (well, Spain's version of it anyway). Using the villa as a base of operations, I explored Gibraltar, Marbella, and Malaga. And of course I spent plenty of time poolside sipping mojitos.
I got absolutely no work done while I was there, which is unusual for a vacation of mine. I meant to use some of the time to put the finishing touches on my book, but that didn't happen. For some reason I couldn't muster a single ounce of motivation. If I accomplished anything at all, it was simply that I finished the last couple hundred pages of A Storm of Swords - and that mostly just pissed me off (are you kidding me with the Red Wedding? WTF???).
Here are some of the highlights of the trip (in no particular order):
I let my wife talk me into EasyJet again. Big mistake. She sold me on their new "allocated seating" option. What bullshit. Budget airlines are for college kids and immigrants. End of story.
We brought our own GPS with us so we didn't have to rent one. After pulling out of the airport parking lot, I discovered that I hadn't downloaded the maps for the Costa del Sol. FML. Spent the rest of the vacation using paper maps I bought in a convenience store (for roughly twice the cost of a rental GPS). Old school, baby.
Discovered that high-velocity pool water can be flung into a screaming 7-year old's eyes with pinpoint accuracy using a toy snorkel. Who knew?
Got jumped by a Barbary ape (I'll post the pic).
My inner socialist came out in Marbella as I watched 80' yachts being used as tenders for the 300'+ yachts anchored offshore. Fuckers.
We got robbed. Seriously. B&E while we were asleep our last night there. Sucks.
I also came to a few decisions while I was down there, and they'll be the subject of this week's posts:
I'm quitting drinking.
I'm pretty much done with Europe.
I have an idea for a revised estate tax I'd like your feedback on. Who knows, it might be the subject of a new Playboy cover story.
Once again, it's good to be back. I hope you're all having a great summer so far. I'm looking forward to getting back after it.
Here's the wild (yes, wild) Barbary macaque who got a little too friendly on Gibraltar. After the photo we picked nits out of each other's hair and traded Excel shortcuts: