How to Win at Consulting (3/8): Structured Analysis
Points)
on 6/21/12 at 7:30am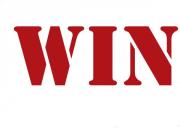 3) Structured Analysis
You're on a new project involving real estate, something you haven't done before. you'd like to get it done quickly, because your friend has a moving-away party tonight.
You're opening one excel sheet after another, alt-tabbing between 3 different countries' local data as you prepare scenarios. It's a lot to keep track of, but the calculations are little more than basic arithmetic.
Approach A: You continue as you have, straight copying and pasting data (hard-coding) and not labeling or formatting anything since you just need a final number. You've got it all in your head. You finally get the number you need and email it to your manager.
He comes back after his meeting and asks you exactly HOW you came up with that calculation, saying that the client wants to see a full backup. In case you're not sure, this is because the figures look very wrong.
You take your manager through the numbers until he stops and asks you whether you counted all buildings in square feet. Oh, you never thought about that. The client has properties in a country where building sizes are reported in square feet rather than square meters- off by a factor of 10.
Since you hard-coded data rather than linking it, you can't just update the base figures and be done. You get to spend the evening at the office redoing everything, this time with labels. Your phone buzzes with texts from friends at the party asking where you are.
Approach B: As soon as you know you're going to be working with multiple data sets, you paste all the data onto a central sheet and add a column indicating which data set the data comes from to keep track. This way, you only need your master sheet.
As you perform your calculations, you use colors to show whether figures were derived or come from the data. All numbers have units. Because of this, you catch the square footage unit issue.
You take 10 minutes to prepare a summary sheet clearly showing the key figures and send it to your manager. The meeting has no blow-up. Party time.
Wrap-up: A lot of interns and new hires share a notion about consulting that it's all back-of-the-envelope calculations and rapid mental math. Sure, you can make quick estimates to size up a situation, but you can't play fast and loose when the data is used in a client presentation. As a rule, you should make your data neat, ordered, labeled and formatted in case someone asks for it later.
In school, professors can give you partial credit for getting the right answer even if you don't show your work, but communicating to clients isn't the same thing. Here, you must have a clear backup for all of your data-based assertions. If they wanted rough figures, they could get those without paying a consulting firm.
The guy in Approach A is probably bright and a quick study, but by not confirming his units he sealed his evening's fate. The guy in Approach B thought about the data from a reader's perspective, understanding that people would want to know which data came from where.
Learn a few ways to make your own data readable, using keyboard shortcuts such as Ctrl-Shift-1 in Excel to reduce decimals, making bold lines between distinct data sets, and adding titles and labels where you can. These habits buy you more time than they take.
That's it for this week, good luck out there.