Three Contrarian Takeaways from the GMAT

PE
Points)
on 4/24/13 at 10:30am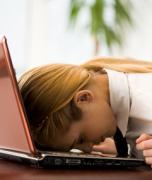 There's no shortage of GMAT advice out there – most of it is centered around giving adequate time for preparation, carefully tracking and shoring up problem spots, and anticipating any and all curveballs that could be thrown on G-Day. WSO readers face a tricky dilemma –no time or willingness to study, yet won't settle for anything less than a 7-handle score. Having gone through the miserable process of taking the GMAT, I ultimately found that most "normal people" strategies didn't work out for me. Here are the three takeaways I'd offer up, based on personal experience:
#1. Cramming
Many dedicated GMAT advice columns out there will preach that the best way to set yourself up for a successful G-Day is to study over an extended period of time. This way, you will allow information to marinate and slowly become second nature. That sounds nice, but the reality is, you are usually working the type of hours that leave you struggling to remember what day of the week it is. Trying to ingrain highly specific and wildly obscure math & grammar rules over the course of several months is a low-return undertaking. In my experience, the most effective study time was the few days prior to the exam. As finance people, our careers – nay, our lives depend on our ability to cram.
My suggestion would be to schedule the exam for a Monday, thus leaving you the weekend to marathon through practice tests. You will need to block off that weekend (your third cousin's wedding) to study, but in crunch time you have to find a way to finesse your schedule. This last-moment sprint is where you can really bear down and attune yourself to the stresses of a three and a half hour timed exam, which is actually the biggest wild card on G-Day.

#2. Timing
You're a smart person. You are halfway decent at math, and if you can read this column, you have a decent command of the English language. So I'm not too worried about your ability to get through the material on the GMAT. However, the real devil in the test is not the actual problem solving, but the timing. You've probably heard many times over that given unlimited time, most people could get a near-perfect score on the GMAT. However, the test severely penalizes you for not finishing and for missing several questions in a row (the type of answer pattern indicative of rushing through and/or randomly guessing). So the real key is getting your timing strategy right.
As I stated above, I'm really not an advocate of long-term studying. It's time consuming, demoralizing, and frankly – completely unrealistic. You should certainly make an effort to get through the review materials (books, etc.) but you should not dwell too long on any one subject or attempt to follow the test-prep study methods to a T. These materials are created for people who are significantly less able and have way more time than you do. You need them to review, but don't agonize. Keep in mind there are only 37 questions on the Quantitative section and 41 on the Verbal section. Yet the test-prep suites are thousands of pages. After a certain hurdle, the ROI on your time spent mowing through all of that is pretty low.
After you've gotten re-familiarized with the material that will be tested on the GMAT, spend your valuable time getting your timing right. Ensure that you consistently approach the test such that you never feel rushed. For me, that involved doing whatever it took to get to the 1/3 mark while being ahead of the timer pace. I found that even if I had to guess on questions that I knew I could eventually crack within a reasonable timeframe (say, 3 or 4 minutes), I saw better results in the end if I gave myself the luxury of taking it slow and maximizing accuracy on the back half of the test.

#3. Getting it Done
Anyone who has successfully conquered the GMAT knows that 'getting it done' is perhaps the most important piece of advice to take to heart. Taken literally, it means putting it on your calendar. Schedule the damn test and commit to taking it. It's like vacation – if you never schedule it, somehow you'll never get around to doing it. Setting the date will allow you to give advance notice to your coworkers, which will hopefully allow you to at least carve out a few days for cramming. It will also force you to actually read that stack of secondhand test-prep books currently collecting dust in your office.
'Getting it done' in the figurative sense is a state of mind you need to embrace while gearing up to take the GMAT. The typical WSO reader is ambitious, intelligent, hungry – but his or her fear of failure can be debilitating. Allow yourself to be a little arrogant. Remember that your natural skills and ability to deliver under pressure have already placed you in elite company. You will be shooting to do better than 99% of other test takers, despite having a fraction of the preparation time. Trust in your ability to pull it off – your skills have never failed you, why would they now? Confidence will lead to calmness on G-Day, which will allow you to perform your best.
Aaron Burr is a retired investment banking analyst and currently works as an associate at a private equity fund. He read too many GMAT advice columns prior to taking the test and ultimately realized that a contrarian approach worked best for him (99% score) – let him know if you agree in the comments section or at [email protected]