What Fiction Do You Read?
ST
Points)
on 8/18/12 at 7:30am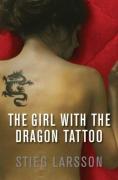 Andy note: "Blast from the past - Best of Eddie" - This one is originally from Nov. 2009 . If there's an old post from Eddie you'd like to see up again shoot me a message.
We spend a fair amount of time on this site discussing the best books for this or that discipline or books about the market in general. Lately, there has been a predictable spate of books published on the crisis, and most of them have been pretty good. But I got an interesting PM the other day, and I thought it was worth exploring with all of you.
Don't fret: Team Obama is still spending the country into oblivion, the vampire squid is hard at work enslaving humanity, and I'm mostly sober; in other words, it's a pretty average Friday. We therefore have the time to discuss something that might be a little departure from our normally high-minded and well-reasoned market debates.
The question I received was, "What fiction do you read?" I gave the questioner the benefit of the doubt and assumed by fiction he was referring to novels and such, and not the Federal Reserve Open Market Committee minutes or pronouncements from the Congressional Budget Office.
It's an interesting question. I think most of us on WSO are pretty analytical and are therefore predisposed to concentrating on non-fiction. Plus there's the time considerations. If you're working 80 hours a week and spending a fair amount of your off-work time in a mostly futile effort to find willing (or at least not openly hostile) sex partners, it doesn't leave a lot of time for pleasure reading.
Fiction serves important purposes, though, and you might be missing out if your nightstand reading is all technical analysis and no fun and games. Your mind needs an escape, and television is far too vacuous to provide any real stimulation and relaxation. Your fiction should be enjoyable and escapist, preferably taking you far from your normal daily routine. Maybe it's a potboiler detective story or a trashy romance novel. Hell, for some of you it might even be Harry Potter, but I digress. Before you ask, Ayn Rand doesn't count. Not that you shouldn't read her (you should), you just shouldn't take her to bed.
What fiction do I read? Well, just last night I finished the Millennium Trilogy (The Girl with the Dragon Tattoo, The Girl Who Played with Fire, and The Girl Who Kicked the Hornets' Nest) and it was fantastic. It's translated from Swedish and it's about a girl who is an extremely gifted computer hacker but she's also not quite right and is prone to extreme violence. The whole series was deeply immersive, completely escapist, and very hard to put down. Unfortunately, the author mysteriously died after delivering the 3 manuscripts to his publisher, so these are the last we'll see from him.
Aside from that, I also read a good bit of historical fiction and my share of screwball crime fiction (Elmore Leonard, Carl Hiaasen, etc). I love stories of con men and other miscreants, and reading things like that really relaxes me.
So what I want to know is what fiction you guys read. Do you read fiction at all? If so, read any good books lately?