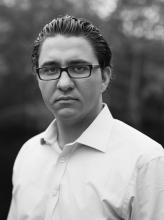 This year we are VERY excited to have Jared Dillian, author of Street Freak, former head ETF trader at Lehman Brothers and author of the investor newsletter, The Daily Dirtnap, as WSO Conference keynote speaker.
After reading Street Freak, I immediately knew that Jared was a perfect voice that WSO needed to hear. Besides being one of the best books I have read in years, Street Freak offers an incredible look into the world of Wall Street in 2008 and years prior, as well as an honest look at his own mental health issues.
Beyond that, Jared also has some amazing stories and is sure to give some great macro perspective on what to expect in the coming years on Wall Street and the overall economy. His investor newsletter is filled with sharp trading ideas and insightful commentary.
Earlybird tickets (60% off) are soon to sell out, so make sure you get in today:

Grab One of the Last Earlybird Tickets Today (60% Off!)
Upcoming Events
May 29 2016 (All day)

to

May 30 2016 (All day)

Jun 1 2016 - 8:00am

to

Jun 2 2016 - 8:00am

Jun 1 2016 -

4:00pm

to

5:00pm

Jun 8 2016 - 8:00am

to

Jun 10 2016 - 5:00pm

Jun 8 2016 -

5:30pm

to

6:30pm
Poll
Who is your favorite Hedge Fund manager?
Bill Ackman
14%
Steve Cohen
8%
Ray Dalio
16%
Ken Griffin
8%
Carl Icahn
10%
Jim Simons
4%
George Soros
9%
David Tepper
5%
David Einhorn
8%
Seth Klarman
9%
Other / None of the above
8%
Total votes: 621