A few important advices to all of you wanna-be-monkeys

HF
Points)
on 8/24/11 at 10:30pm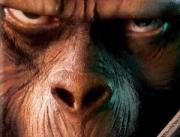 I've noticed a surge in topics along the lines of, "I have interviews with A, B, and C. Please rank them," and "I am pretty sure I will get an offer from X and Z. Which one would you pick?" Let me tell you something kids
Treat every single one of your interviews fucking seriously Don't act like this is your last chance, but do act like this is your best chance.
1. The economy is shit; half of the BB are on an official hiring freeze, the other half are on an unofficial hiring freeze. Same shit goes for well-known boutiques.
2. I predict fewer than usual FT offers given to SA, and definitely higher than usual retention rates. In fact, over the last few years retention rates have been high at every BB, not just GS/MS.
3. "I've had 5 superdays and have 2 outstanding offers," sounds much better than "I've had 17 first round interviews." This one bit me in the ass last year: I fucked around during half of the first round interviews thinking I am all hot shit. Had very few superdays, and just got lucky with my offer (that being said, luck does favor those who work hard)
4. Apply anywhere and everywhere. Investment banks are like girls, they like those who are in demand. An offer from Big 4 TAS/Oliver Wyman/McDonald's corporate is always better than nothing. Just make sure to say, "I'll be honest, investment banking is my #1 choice, but the current economy is piece of shit on a fuckstick, hence I am just being careful and applying to other relevant to corporate finance positions."
Even if you are interviewing for a position at a in a , treat it like you are interviewing with GS TMT/KKR. Truth be told, you can lateral pretty much anywhere after a year of slaving away, as long as you slaved for a bank that was mentioned at least once in WSJ over the last 3 years.
My final advice might be controversial, but whatever. For the next 6 months pretend that you want to be in banking for the rest of your life, pretend that you want to become a BSD MD. During the superdays mention that PE & HF are for pussies and you want to be a badass banker for the rest of your life (obviously sugar coat it, but you get the drift). Senior bankers will definitely take a note as long as you are great at acting or somehow fooled yourself into thinking that you do want to stay in banking.