Associate in Private Equity FoF - will answer questions
Pages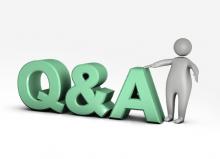 Noticed quite a few questions regarding FoF on here recently (probably due to recruiting cycle) so thought a thread might be helpful - no PMs if possible.
My background is non-traditional. I'm from the UK, top 10(ish) university, finance degree, joined one of the biggest UK asset managers and completed 18 months of a trainee programme before jumping shop to PE FoF. Majority of my fellow associates have more tradional backgrounds (oxbridge, IBD) so can answer questions from what I know of their backgrounds.
Obviously FoF investing isnt for everyone and the majority on here are more interested in being a GP rather than LP, but hopefully there'll be some interest -please ask away
My time is spent as follows:
Primary Fund DD / modelling / meetings / reference calls / legals - 50%
Annual LP meetings / travelling to meet FMs 20%
Coinvests / Secondaries opps analysis 25%
Boring admin shit 5%
I focus a lot of my attention on EM, but have also worked on mezz, us/eu buyout, frontier and growth capital so have a reasonable understanding across strategies
I'll assume the first question is comp so will get that out of the way....my base is PS75k and bonus (excluding carry as we are not currently at our preferred return) was PS30k - which I am told was very low compared to better years.
The WSO Advantage - Private Equity
These 6 FREE Financial Modeling Lessons
Can Help You Land Your $100k+ Dream Job
Our Fun Excel Training and Challenge Contest
DCF Modeling, Tons of Free Templates & Video Tutorials
Valuation Lesson on Trading Comps
Cash Flow Modeling and more!
I would normally sell this for at least $200, but we're offering it for free as a sweet bribe to join our community of 350,000+ members. See you on the inside!
Lazy? Join us and get the 6 free lessons with 1 click below!
6 Free Financial Modeling Lessons...and More.
Enter e-mail to get our Modeling Tutorials (Worth $200+)
Upcoming Events
Oct 10 2015 - 8:00am

to

Oct 11 2015 - 8:00am

Oct 10 2015 -

1:00pm

to

2:00pm

Oct 11 2015 - 8:00pm

to

Oct 12 2015 - 9:00pm

Oct 14 2015 - 8:00am

to

Oct 15 2015 - 8:00am

Oct 14 2015 -

6:00pm

to

7:00pm
Poll
Long term, which career path interests you the most?
Accounting
0%
Asset Management
8%
Commercial Banking
1%
Consulting
5%
Corporate Finance / Strategy / Development
8%
Entrepreneurship
6%
Equity Research
4%
Fintech
2%
Hedge Fund
21%
Investment Banking
9%
Investment Advisor / PWM
1%
Private Equity
17%
Prop Trading
1%
Real Estate
5%
Sales & Trading
3%
Venture Capital
5%
Other Finance Role (academia, non-profit, government, legal, etc)
1%
Other - Non Finance
2%
Total votes: 490