Equity Research: Like the Job, But NOT a Fan of the Culture
O
Points)
on 5/12/12 at 1:05pm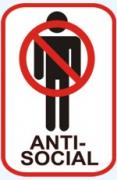 I started an equity research summer internship at a bulge bracket firm in New York a few weeks ago. Although the work can be tedious at times, I have no complaints about the work itself. Being mentored directly by an experienced analyst is a real blessing. There is also quite a bit of modelling work. Overall from a career standpoint I am happy to be there and I'm learning lots.
However, the one thing I cannot stand about the past few weeks being here is the work culture. The research department analyst are all in relatively close proximity to each other but they basically stick to themselves, only talking to their own associates every once in a while. When people come in, or leave they rarely say hi or bye to anyone.
For the summer I'm fine with putting my head down and working hard. I came here to gain skills and build my resume, not to socialize. But at the same time this experience has got me thinking about whether I want to enter this industry for my career. I understand everyone is busy, and research likely attracts more introverted types, but still.
From your experience are all equity research offices anti-social? Is the work culture as a buy-side analyst similar?
In terms of the job description, I really like equity research. But I don't look forward to spending 60 hours a week isolated from human contact my whole life.