Help.. How do outperform @ for the Super-day??
IB
Points)
on 10/30/08 at 12:16am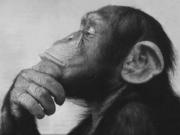 I have had several super-days, and am not getting traction. Sure, the market is tough, sure there is less demand for bankers, sure there are more bankers applying, but honestly: What does it take? I'm a nice and friendly person, with past IBD M&A experience, demonstrated initiative, clear understanding of financial and accounting concepts, an eagerness to help with whatever is needed, willingness to have a positive attitude. But what's the hook? Everyone else has that as well, minus the odd-ball candidates who are just total jack-asses, how the heck do we differentiate ourselves?