Investment Banking - Generalist - Student / Prospective Monkey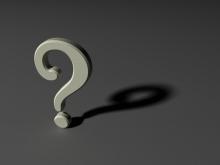 Hello everyone,
I am an analyst at a boutique. I had no really formal training before I started but I do come from a finance major. I have a lot of questions about the IB process that I am afraid to ask at this point.
Things such as, what does it mean to be engaged/mandated? What is the process from pitch to closed deal? what is a CIM for? what is a management presentation and a lenders presentation?
I use these materials all the time but I dont understand exactly where they fall in the whole IB process.
Are there any materials that someone could send me so that I can finally understand wtf is going on. I feel like an idiot not knowing.
Thanks WSO
Upcoming Events
May 29 2016 (All day)

to

May 30 2016 (All day)

Jun 1 2016 - 8:00am

to

Jun 2 2016 - 8:00am

Jun 8 2016 - 8:00am

to

Jun 10 2016 - 5:00pm

Jun 11 2016 - 8:00am

to

Jun 12 2016 - 8:00am

Jun 15 2016 -

7:30pm

to

8:30pm
Poll
Who is your favorite Hedge Fund manager?
Bill Ackman
14%
Steve Cohen
8%
Ray Dalio
17%
Ken Griffin
8%
Carl Icahn
10%
Jim Simons
4%
George Soros
9%
David Tepper
6%
David Einhorn
8%
Seth Klarman
8%
Other / None of the above
7%
Total votes: 553