Mobile WSO is Here! iPhones, Crackberries and more...
O
Points)
on 1/23/10 at 6:33pm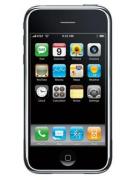 Mobile version of the site is functional at m.wallstreetoasis.com
You can get there directly or once you get to WSO on your mobile device just click on the "Mobile" link in the primary navigation bar (right side).
We might try to detect mobile browsers automatically at some point but that requires more coding and more $s right now...so let me know if that is too much of a pain to click on your mobiles...
Comments Welcome,
Patrick