Move from USA to London/Europe
AM
Points)
on 8/17/12 at 1:00am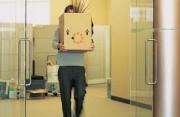 I'd like to get your opinions on moving from the US to London or other areas of Europe and how plausible it will be for someone in a front office role to make this move.
Currently work for a global fixed income asset manager. Am looking to move to Europe, specifically London or Netherlands. Looking to stay within investment management or explore opportunities in banking, PE, or VC. Willing to take lower level role.
I hold a masters degree and have 4 years of front office work experience. I know there are always posts about salary and hours, none of this matters to me as I know the hours and the pay will work its way out.
What I would like to know is how likely it is to make this type of transition. I've already tried to get my current employer to allow me to move to our European office with no luck even though our firm is doing well (most of our assets are US based). I don't like my boss/group anyway so have no reservations about leaving.
Please don't ask the "why would I want to move to Europe?, it's going to shit" type questions. I have my reasons.
Are there specific steps I should take when applying for jobs? Should I use the company websites when applying to IBD positions? Most of my network is US based, with a few in London, but not many. I know making a transition to another country has many challenges, but this is something I am really looking forward to.
Has anyone here made a transition like this? Also, are there any stories of people moving from IM to PE, VC, or IB? I know most of the posts are about moving from banking to the "buy side." But has anyone ever gone the other way?
Thanks in advance for your replies, If there are any questions to me, I'll try and follow up as soon as I can.
Many thanks.