Pages
Other - Student / Prospective Monkey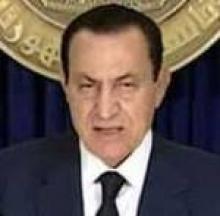 Never in my life did I believe this day would come, a stalwart of tyranny came crashing down today - President Hosni Mubarak bowed to the will of the people and resigned. This gives me great hope for the future of the Muslim world, hopefully democracy will follow in all of these surrounding countries.
Though there are a few complications that were brought about by his resignation - such as the fact that they cannot change the constitution that heavily favors the government - I think all these issues will be resolved. God willing, Egypt will become a beacon for democracy in the Arab world in the manner Bush hoped Iraq to be. I am a Muslim and strongly believe that Islam, democracy, human rights, and the rule of law are very compatible. I just hope that the rest of the Muslim world embraces that truth.
Without a doubt, this is the happiest day in my life so far. I have hope for a region that I love so much, but have seen oppressed for far too long.
Upcoming Events
Feb 10 2016 - 8:00am

to

Feb 11 2016 - 8:00am

Feb 14 2016 -

12:00pm

to

1:00pm

Feb 15 2016 (All day)

to

Feb 16 2016 (All day)

Feb 16 2016 -

9:00pm

to

10:00pm
Poll
What's your favorite source for daily finance news?
Bloomberg
26%
Business Insider
2%
CNBC
2%
Dealbook
8%
Dealbreaker
0%
Economist
8%
FT
13%
Forbes
1%
Reuters
0%
Seeking Alpha
4%
WSJ
32%
Yahoo Finance
1%
Other (add to comments)
2%
Total votes: 85