My Case for Corporate Finance
CF
Points)
on 2/11/12 at 4:23pm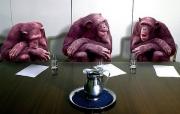 As a few of you know, I have been working in a FP&A role at a F50ish company for a few months now. Through most of my undergrad, I was very naive and thought finance only pertained to capital markets. After I failed to get offers from both ER and IB at a few MM and boutique firms the spring before my graduation, I panicked. I began working at a start up that showed signs of failing about a year later, and had to reach out to my fledging network. I managed to get an interview at a few places, including the company where I am now.
There isn't a lot of hate for people working in corporate finance on these forums, which is great, but there isn't a lot of love either. I get that this is WallStreetOasis.com -- a site that has helped me out tremendously -- but some of you absolutely need to consider an alternative to the IB/ER path. Working where I am now is exactly where I want to be, given my circumstances. Here's why:
Pay/Benefits- All in you can expect to make between 55-65k, in a much less expensive area than NY. Since I am part of the CF rotation program, I receive a sizable promotion (with good work) every time I rotate. Our finance and accounting departments are completely separate and I do not have to do an accounting rotation if I choose not to. I'm not getting paid massive bonuses, but chances are the IB people aren't this year either. In CF, you're also not working more than 50 hours per week for 85% of the year, which leads me to my next item.
Work/Life Balance - I am rarely stressed and always well rested. My work hours are minimal and I only work weekends when I choose to login from home to keep updated on emails. There are pool and ping pong tables everywhere, cafes on every floor and massages are offered at every one of our campuses.
Quality of Connections- I interact with the senior directors of all business groups that I am assigned to. I joke with them, talk to them about non-work related items and receive career and rotational advice from them. No one I have interacted with has come off as pretentious or arrogant. Less senior people are more open to chatting with people who want to work for their firm and usually have an incentive to refer qualified students to the interview process.
Business School - Most of the highest ranked F500 companies will pay for business school if you want to go. If you don't want to stay with the company but want to get the MBA, you still get the name on your resume which greatly helps with admissions at top programs. Sure it's a stretch for Harvard or Wharton but I doubt it's an easy time getting in from the IB side either.
The bottom line is this: If you're at a target or a top non-target and have known that you've wanted to do IB since you were a freshman, then you should absolutely pursue getting into a BB or top boutique. But if you're like me, who came from a non-target and didn't know what I wanted to do with my career until I was a junior, you should put time into networking with some people at top F500 companies. There is plenty of upside in terms of quality of life, work/life balance and networking at a top Fortune500 company.