My last post for a while
PE
Points)
on 3/15/11 at 12:18pm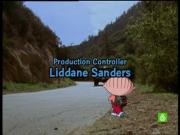 For those of you who don't know my story, here is that:
http://www.wallstreetoasis.com/forums/goodbye-jc10...
Long story short, I am not going to business school anymore. I, through both hard work and blind luck, landed a PE interview at a top MM firm and converted it into a FT offer.
I have no experience in banking or consulting. I only used the BIWS prep course in basic modeling and accounting, and that prepped me well. I won't get into specifics on here on what firm or how it happened, but if you are a military guy (or just a non-traditional candidate) wanting to break into PE, I will be happy to talk privately.
The moral of the story is don't take no for an answer. Don't accept the status quo, and don't let things like your GPA or lack of PE/banking experience define you. I walked into the interview room with models and pitch books I made on my own using BIWS, and they were really impressed. I was hungry and ready to work, and knew my stuff cold. 50% is showing up, 49% is not being an ass, and 1% is being ready when your opportunity happens in life.
Because my background is so rare in the industry it will be very hard to remain anonymous, so this is my last post on WSO. I wish all you monkeys all the luck in the world; thanks Patrick, Brian @ M&I, Compbanker, and everyone else who has given me helpful tips and information over the years. If any of you ever have a question PM me.
Cheers.
P.S.
Here is an LSO-esque douchebag comment I will only utter once:
"I'm not a banker baby, I'm on the buy-side"
Tags: