Investment Banking - Generalist - Intern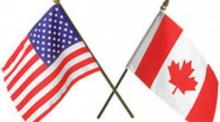 Hi community,
I'm new here and did not really know where to post this, please be patient with me.
Anyway, I recently got my college admission letters: McGill, UCLA and Johns Hopkins. I was wondering how much BB and MBB recruiting is actually happening in each of these schools. I suspect UCLA is better for the west coast, but what about the east coast? Which school is most respected/has the best reputation? Since I am from Germany, overseas (UK/Germany) would also be very interesting. Where would you go?
Thanks for any advice :)
Upcoming Events
May 29 2016 (All day)

to

May 30 2016 (All day)

Jun 1 2016 - 8:00am

to

Jun 2 2016 - 8:00am

Jun 8 2016 - 8:00am

to

Jun 10 2016 - 5:00pm

Jun 11 2016 - 8:00am

to

Jun 12 2016 - 8:00am

Jun 15 2016 -

7:30pm

to

8:30pm
Poll
Who is your favorite Hedge Fund manager?
Bill Ackman
14%
Steve Cohen
8%
Ray Dalio
17%
Ken Griffin
8%
Carl Icahn
10%
Jim Simons
4%
George Soros
9%
David Tepper
6%
David Einhorn
9%
Seth Klarman
9%
Other / None of the above
7%
Total votes: 552