US vs Canadian Universities
(Monkey, 51 )
on 4/18/13 at 1:00am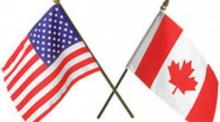 Hi community,
I'm new here and did not really know where to post this, please be patient with me.
Anyway, I recently got my college admission letters: McGill, UCLA and Johns Hopkins. I was wondering how much BB and MBB recruiting is actually happening in each of these schools. I suspect UCLA is better for the west coast, but what about the east coast? Which school is most respected/has the best reputation? Since I am from Germany, overseas (UK/Germany) would also be very interesting. Where would you go?
Thanks for any advice :)
Don't Miss This Awesome Related WSO Content
Upcoming Events
May 27 2015 -

7:30pm

to

8:30pm

May 30 2015 (All day)

to

May 31 2015 (All day)

May 30 2015 - 8:00am

to

May 31 2015 - 5:00pm

Jun 1 2015 -

6:00pm

to

7:00pm

Jun 2 2015 -

8:30pm

to

9:30pm
Poll
What's your favorite suit color for work?
Charcoal / Charcoal pinstripe
16%
Black pinstripe
8%
Brown / Brown pinstripe
4%
Gray / Gray pinstripe
12%
Navy / Navy pinstripe
56%
Other
4%
Total votes: 25