Valuation of Metals and Mining Companies

Points)
on 6/22/12 at 1:00am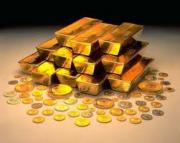 Hey everyone,
I just thought that I'd share a great resource for information on the basics of valuing metal and mining companies. The pdf doesn't cover everything by all means but it is a quick beginning step for one to build out their model. It also has links to about 10-15 other PDFs that cover the topic. I wish the best to all of you!
Valuation of Metals and Mining Companies
Regards,
TexasTim
There is life and death. I'm going to bust my ass to make an impact 'til the latter comes.