WSO is 40,000 Strong and Counting
O
Points)
on 10/18/10 at 5:38pm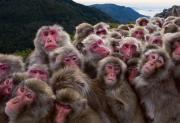 We just hit the 40,000 member mark so I'd like to take the time to thank all of the users that have made WSO such a valuable resource. Thank you.
We still have many improvements that are in the works - thanks to all those that took the time to give us feedback: http://www.wallstreetoasis.com/forums/wso-suggestion-time-let-me-hear-it
From that thread we got a drastically improved Search Module and new user icons (to help identify the industry and status of a user in the forums without having to visit their profile page). We also just installed Mollum spam filter, which has cut the # of spam posts down considerably in the past 3 days (since we installed it).
I know there has been some concern over an increasing number of trolls lately (http://www.wallstreetoasis.com/forums/improve-wso-now-save-wso-from-itself-ourselves) so we will be looking into ways to automate and flag certain posts to try and make our moderators job easier.
Thanks for all the feedback! Keep it coming.
-Patrick