Being happy with what you got
Points)
on 8/8/12 at 1:22pm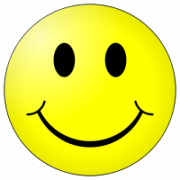 It goes without saying that every human being wants to be happy. We pursue education, careers, relationships, hobbies, etc., to maximize our happiness.
Looking back on my life as well as learning from others, I think envy and insecurity are perhaps the critical forces that cause us to be unhappy, oftentimes without us knowing it. We are stuck in a job, school, or situation that bothers us. Rather than taking proactive steps, we start looking at those who possess what we desire and covet their situation in life. We tell ourselves, "oh if only i were in his shoes or had XYZ, my life would be so much better." Coming from personal experience, this is a VERY dangerous trap, one that needs to be dismantled ASAP if you want to be an emotionally healthy person.
Some key points which I have really absorbed lately.
1. Do not think about what could have been. Only think about what will happen. We all have regrets about choices we made. Some of them may have been stupid and reckless. But no need to contemplate them now, wondering how our lives would be different if we had done X rather than Y. Learn from the mistakes but relentlessly push forward.
2. No matter how successful a person is, he is unhappy at times and struggles with insecurity and problems. This happened to me a lot when I would meet someone who is making great money, awesome job, beautiful girlfriend, great social life. And on the outside, their lives seem unbelievable. They always look happy; after all, on paper, they have it made. Surprisingly though, many people wear a facade in public. Even amongst my good friends, I have been shocked to discover that they struggled with bouts of depression or some other psychological issues. On the surface everything looked hunky dory. So do not envy others; ultimately, we are all humans going through this crazy thing known as life, struggling to figure things out and to make a place for ourselves in this world. In the midst of this, be truly thankful for what you have. I know this may sound cheesy, but the vast majority of humans in this world are in FAR worse situation than any of us on this forum. Taking a moment to just reflect on that reality often puts our concerns in the proper perspective.
3. Insecurity stems from not knowing your strengths and weaknesses. Perhaps no other quality is a deal breaker, professionally or personally, as insecurity. It eats away at our core, thus impeding our ability to achieve our full potential. Part of being a secure confident person is knowing what you're good and bad at and making decisions based on that self-knowledge. For example, I am not exactly the charismatic type who can walk into a bar and leave with a hot woman. Nor am I the life of the party who attracts people whenever he walks into a room. This reality used to bother me a lot, making me feel insecure in social settings. The key to overcoming this is to tell myself, "look, you may not be the most outgoing guy, but that's okay because you have skills and attributes that are quite unique. Leverage them to your benefit and to the benefit of others." Moreover, by focusing on your strengths, your professional and personal goals become more clear. Rather than chasing a hazy vision of what others deem to be "cool" or "prestigious", you will pursue the path that is right for you.
4. Very few experiences are worth the hype. This may sound like I'm being a negative party pooper. Allow me to explain. One consequence of envy and insecurity is that we start fantasizing about a certain person, object, or goal and putting them on a pedestal. This could be money, job, admission to a certain school, dream girlfriend, etc. Too often, even when we get what we want, the luster wears off rather quickly, and we're back where we started. If you were unhappy before accomplishing your goal, you WILL be unhappy afterwards unless you make fundamental changes. Aside from family and a handful of very good friends, much of life is a blur, a series of events that may seem of the utmost improtance at that moment but ultimately in the grand scheme of things, don't matter that much.
I have more thoughts but will stop here. As someone in his early 30's I'm amazed at how much I'm constantly learning about myself and life in general.
Best of luck, monkeys.