Bonus Bananas September 7, 2012
ST
Points)
on 9/7/12 at 7:30am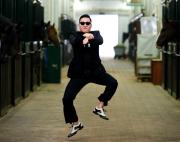 1) BofA Right to Fire Broker Who Mooned His Boss: Court (CNBC) - Regardless of this recent legal setback, Jason Selch has my undying admiration.
2) Wall Street and 'aggressive sexuality' (Aljazeera) - That's right bitches, Aljazeera. This article came out around the time of the DSK scandal and I just stumbled across it again. Is Wall Street a sexual freak show? The author calls Wall Street a "highly sexualised environment". Because a bullpen full of sweaty analysts who haven't slept in two days might as well be a Roman orgy, right?
3) Bede Vanderhorst, Teen With Down Syndrome, Was Not Allowed To Fly First Class (Huffington Post) - As a human being, I'm disgusted by this. As a parent, I'm enraged. God forbid a handicapped kid might "taint" the First Class experience. Somebody at American Airlines needs to get punched in the junk.
4) Twitter Beats Facebook in US Mobile Ad Revenues This Year (The Financial) - All I can say is I fucking told you so. Once your mom got a Facebook account it was all over. Twitter FTMFW.
5) Gangnam Style's U.S. Popularity Has Koreans Puzzled, Gratified (Wall Street Journal) - The story here is not the popularity of PSY and his ridiculous video (with over 100+ million views). The story here is about Gangnam, a neighborhood in Seoul so rich that the real estate in the 15-sq mile area is worth more than the entire city of Busan (Korea's 2nd largest city). As someone pointed out on Twitter this week, what would people say if over 41% of Harvard admits came from a single neighborhood?
6) Niall Ferguson: College Becoming the New Caste System (The Daily Beast) - While we're on the subject of Harvard. That this brief article catalogs the various woes of the American education system and points out that it perpetuates elitism is no surprise. That it was written by Harvard professor Niall Ferguson, however, is the very definition of irony.
7) 37signals Earns Millions Each Year. Its CEO's Model? His Cleaning Lady (Fast Company) - Read this one if you want to learn about a successful company which does everything the exact opposite of Wall Street. 80-hour weeks? Bullshit, take Fridays off. I'm betting not a lot of employees quit 37signals.
8) "Drunk Mirror" Experiment Gives Bar-Goers Something To Reflect On (Co.Create) - Neat idea, but never forget than an insurance company is behind it. Plus, I could actually see this thing starting some fights. Which I guess doesn't matter much to Allianz. Unless they're insuring the bar.
9) What are the best Craigslist advertisements of all time? (Quora) - A couple of these had me in stitches. The dog walker was great, the surly piano tuner from Brooklyn even better, but I think my favorite is the kick-ass San Francisco roommate ad from the 5-time entrepreneur. Only click this one if you want to burn the next half hour of your life.
10) Ale to the Chief: White House Beer Recipe (The White House Blog) - Bet you didn't think I could put a link from the White House in the same Bonus Bananas with Aljazeera, did ya? This one goes out to all the home brewers out there. We all know the Prez likes his barley pop, and now his head chef (and brewmeister) has released the official recipes for the The White House Honey Ale and The White House Honey Porter. Probably the most useful thing to come out of the White House in my lifetime. Bottoms up.
Video of the Week:
It's been a while since I've posted a video just for the sake of comedy. Some of you may have heard Samuel L. Jackson's reading of the children's book Go the F**k to Sleep. Well, not to be outdone, here is Morgan Freeman reading Fifty Shades of Grey. It's not really him, of course, but man does this guy have his voice down. Enjoy (but turn down your speakers!):
That's it for this week, guys. Hope you have a great weekend, and let me know what you think about this week's Bananas in the comments!