Olympinomics: London 2012

Points)
on 8/27/12 at 10:30pm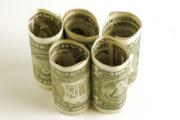 The London 2012 Olympics were, for the most part, a success for many of the parties involved (not NBC). The city of London had good weather, an athlete without legs got to run, and the whole world enjoyed spectacular competition from more than 10,000 athletes. Let's focus on the important part of the Games, the money.
London 2012 featured some incredible performances, many of which will end up paying the athletes involved incredible sums of money (Gabby Douglas, Michael Phelps, and Usain Bolt all have large paydays incoming -- more on that next week). But instead of paying attention to the athletes, why don't we look at the sponsors of the Olympic Games and see how they performed?
The worldwide sponsors of the games all paid roughly $100 million for the privilege of sponsoring the games. Does that $100 million translate investment translate into a larger market cap? Below, I will track the stock price of the sponsors from July 27 (opening ceremonies) through August 13 (the day after closing ceremonies). One might expect stock prices for sponsoring companies to rise during this period, due to increased media attention and publicity, but that is not always the case.
Coca-Cola
July 27 Price: $40.01
August 13 Price: $39.30
% Change: -1.76

The Games were not kind to Coca-Cola, after an initial surge to 40.56 on July 30, KO started to decline. I thought their ads during the games were quite good. What did you think of their Olympic campaign?

McDonald's
July 27 Price: $89.19
August 13 Price: $87.90
% Change: -1.45

McDonald's slowly climbed to $89.69 after 11 days of the Games before falling in the last week of competition. Just like Coca-Cola, I thought McDonald's had some good advertising and promotions out. I think the effect of Olympic advertising for McDonald's will be longer lasting. MCD has introduced several new products and used advertising to promote not just new products, but the brand itself.

Acer
July 27 Price: $26.35
August 13 Price: $26.45
% Change: +0.38

Acer rose to $27.60 on July 31st, and then steadily declined to the price of $26.45 by August 13. I don't remember watching any memorable Acer ads in the US. Was the global exposure of the Olympics a good bet for Acer to make?

Atos
July 27 Price: 46.26 Euros
August 13 Price: 47.38 Euros
% Change: +2.42

Atos' price grew more than 2% during the games. I think Atos may be one of the biggest winners from the Games. They gained worldwide exposure from being a sponsor. More importantly, they managed the needs of a very large and prestigious client (London 2012) quite well. By providing IT services to the Games, Atos is able to use the Olympics as a successful project they can use to entice current and future clients. This kind of sponsorship is win-win for Atos and the Olympics. The Games got money and IT services, Atos got advertising and managed a huge project.

General Electric
July 27 Price: $20.92
August 13 Price: $20.99
% Change: +0.33

General Electric eeked out a small gain during the Olympics, but is currently trading slightly below where it started on July 27 ($20.86 at 4pm today).

Dow
July 27 Price: $29.08
August 13 Price: $29.45
% Change: +1.27

Dow Chemical is one of the more interesting Olympic sponsors. What does a chemical manufacturer and processor have to do with sports? Not much in fact, but they do have a global presence, and their products were used in many Olympic facilities and stadiums. Most of Dow's gains occurred from July 31 to August 3, where the price rose from $28.78 to $29.83.

Panasonic
July 27 Price: 503 Japanese Yen
August 13 Price: 579 Japanese Yen
% Change: +15.11

Panasonics strong performance during the Games might be attributed to its low starting price of 503 Yen. Panasonic slumped for almost a month leading up to the Olympics, and then recovered over the next few weeks. It is currently trading around 563 Yen.

Proctor and Gamble
July 27 Price: $65.09
August 13 Price: $66.48
% Change: +2.14

P&G is one of the companies I would expect to perform well during the Olympics. P&G's brands can be found in almost any American home and the Olympics are an event where many American families get together. The Olympic message of unification and P&G's focus on the home mesh well together.

Samsung
July 27 Price: 1195000 South Korean Won
August 13 Price: 1325000 South Korean Won
% Change: +10.88

Samsung's gains from the Olympics have been largely erased due to its recent loss to Apple in federal court. Samsung's advertising was quite well done and their recent products have been top of the line. We will have to wait and see the final outcome of Samsung vs. Apple in court before deciding on Samsung's Olympic legacy.

Visa
July 27 Price: $129.14
August 13 Price: $128.32
% Change: -0.63

Did you want to buy an Olympic t-shirt with a credit card? It had to be a Visa. Visa, like Atos, gained a lot from being a worldwide sponsor of the Games. They gained advertising, but also countless thousands (millions?) of credit card transactions that were solely limited to Visa's cards. Visa's price did not rise during the games, but rose nearly 17% from June 1 to August 8, before settling around $128, where it has been trading around the past few weeks.
Only three of the 11 worldwide sponsors experienced stock price decline during the Olympics (Omega was excluded due to it being a subsidiary of The Swatch Group - Swatch gained slightly). While this is not conclusive evidence, the sponsors appear to have gained some kind of value from the London Olympics. I think the sponsors who gain the most from the Olympics are those that are able to combine sponsorship with services. Atos providing IT expertise and Visa gaining credit card exclusivity are the ones that stick out. While McDonald's did gain prime placement for food choices, I don't think the Olympic message of athletics and sports blends well with McDonald's food.
The real effects of the Olympics might not be apparent just by looking at a corporation's stock ticker. If you take a look at Adidas, an "Olympic Partner", and Nike, sponsor of the USOC, you would think that Adidas won (stock rose) and Nike lost (stock fell). During the Olympics, Nike released a fantastic advertising campaign, dubbed "Find your Greatness". Nike's ads were played during TV broadcasts of the Games (at least in the US), but were also shared intensively at social media outlets (#findgreatness is the hashtag @niketraining uses on twitter and #findgreatness has nearly 8,000 instagram photos). Can anyone who is in London, Europe, anywhere else comment on the Nike ads in their country? After the 2008 Olympics, some 40% of respondents thought Nike was an Olympic Sponsor, only 50% correctly knew Adidas was the official sponsor (Beijing Sponsorship a Waste).
Companies need to weigh the cost and benefits of becoming a sponsor. For many companies, it might be best to run a non-affiliated ad campaign during the Olympics, eliminating the hefty cost of sponsorship. Can a company accomplish its goals without being a sponsor? If so, sponsorship is unnecessary.
What about other companies that want the prestige and legacy of the Olympics associated with their brands? Well, Nike has proved that you don't need to pay to be an official Olympic sponsor to be viewed as one.
**stock quotes taken from Yahoo! Finance and Businessweek