The Money Culture: A Monkey's Review

HF
Points)
on 8/28/12 at 12:30pm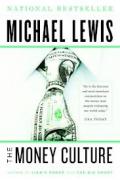 "The Money Culture" is a collection of Michael Lewis' (of Liar's Poker fame) writings and articles from 1986-1991, during which he had his falling out with Salomon Brothers. The general theme is to provide a snapshot of the financial industry during this time period, courtesy of Mr. Lewis' cynical wit and personal observations. He splits "The Money Culture" into 3 geographical regions: the United States, Europe, and Japan.
When Michael Lewis is on (and I mean on), there's almost nothing better—an engrossing blend of candidness and humor that makes you truly glad you read it. "When Bad Things Happen to Rich People" is one of those pieces included here. Although he published it under a pseudonym to avoid being discovered, it even drew John Gutfreund's attention (as some of the details in it could only have been known by someone who was on the trading floor). In only 4 short pages, the plight of the huge numbers of bankers and salesmen being laid off from Salomon Brothers and elsewhere is beautifully displayed.
The stories in "The Money Culture" are also some of his funniest. The first two pieces describe the hilarious adventures of stockbroker Eddie Braverman (no monkeys, not THAT Eddie Braverman) and a tongue-in-cheek Wall Street version of "The Christmas Carol" involving bonuses rather than gifts. The chapter describing a "what if" scenario involving the total destruction of Tokyo in an earthquake is also an interesting (if somewhat overblown) read.
So, when he's "on," Michael Lewis is brilliant. Unfortunately, when Michael Lewis is "off," it really shows. It comes off as whiny and negative, steeped in forced, over-the-top cynicism. For example, in describing an investor cruise to the Amazon with Louis Rukeyser, Lewis actually describes himself as "inoculated against every disease but despair."
I nearly threw the book across the room upon first reading that. Blegh.
There are also a few writings about the RJR-Nabisco events made more famous by "Barbarians at the Gate," so those chapters felt like a bit of a retread for me. Lewis is unapologetically negative about the leveraged buyout craze of the late 1980s, calling the famous corporate raiders "financial terrorists."
Bear in mind that at this point in his career, Michael Lewis was still freshly removed and still congratulating himself on having escaped the Salomon Brothers machine. So in that respect, some of his more combative turns of phrase can be understood.
So all in all, I would describe "The Money Culture" as a mixed bag, but the high points are definitely required reading. If you're unwilling to do a bit of sifting to separate the wheat from the chaff, you may be happier just re-reading "Liar's Poker" instead.
Read up, monkeys!
Monkey's Review 1: Barbarians At the Gate
Monkey's Review 2: The Financier
Monkey's Review 3: Decision Points
Monkey's Review 4: Debunkery
Monkey's Review 5: When Genius Failed
Monkey's Review 6: Monkey Business
Monkey's Review 7: Death Of The Banker
Monkey's Review 8: A Journey
Monkey's Review 9: Damn It Feels Good To Be A Banker
Monkey's Review 10: The Quants
Monkey's Review 11: All About Hedge Funds
Monkey's Review 12: The Unlikely Disciple
Monkey's Review 13: Adventure Capitalist
Monkey's Review 14: The Hedge Fund Book
Monkey's Review 15: Investing In Hedge Fund of Funds
Monkey's Review 16: Hilarity Ensues
Monkey's Review 17: The Prince
Monkey's Review 18: Markets Never Forget (But People Do)
Metal. Music. Life. www.headofmetal.com