Triple S: Schools Suing Students
Asset Management - Equities - Other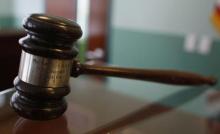 Deviating away from the Streaming Wars series a little bit. I have been brainstorming a long time about this upcoming post and Addinator wrote a great post that had some items I wanted to write about here that's worth a read: WSO: Netflix Cutting the Cord
Anyways, here is the interesting news of the day:
Yale Suing Former Students
Schools are now suing students for their inability to pay back loans. All I can say is: W O W. I don't think this will hurt the reputation of the schools by any means (will it?) but way to hit those students that already can't afford to pay back the minimum payments each month over even more.
I took out about $15k in loans while doing work-study when I was in school. Have paid off $12k, including the loans with the highest interest rate. The $3k I have left is at 2% variable at the moment so I am in no rush to pay it all off just yet, even though I could. This hits very close to home for me, as I understood the struggle having to pay and work for school. Fortunately I found a position at a boutique bank that helped me pay off a significant portion. I cannot imagine if I get sued on top of working a miserable job out of college (or even worse, unemployed). My confidence would be destroyed, and what option would I have but to either 1) beg and borrow from friends and company or 2) declare bankruptcy which wouldn't even solve the issue or 3) find high interest loan sharks.
Ugh.
Upcoming Events
Feb 9 2016 -

5:00pm

to

6:00pm

Feb 10 2016 - 8:00am

to

Feb 11 2016 - 8:00am

Feb 14 2016 -

3:00pm

to

4:00pm

Feb 15 2016 (All day)

to

Feb 16 2016 (All day)
Poll
Who do you want to win the superbowl?
Panthers
30%
Broncos
36%
Don't care
35%
Total votes: 219