What b-school taught me about M&A

IB
Points)
on 7/23/12 at 2:30pm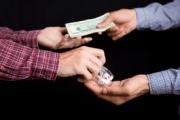 This was part of my $250k notebook. It sounds so simple... but the implications, at least for me, were valuable. Before b-school, I don't think I'd spent as much time thinking about M&A from the biz dev point of view as I should have.
The challenge of most big public companies is that investors want steady exponential growth of X% every year, and it doesn't usually happen that way. In terms of dollars, organic growth typically slows as companies get bigger, rather than speeding up. So investors want to see steady exponential growth, companies deliver steady linear or logarithmic growth, and everybody is sad.
The plug is inorganic growth... or M&A. It's like crack. Companies start off smoking it to get through some tough quarters, but once you start, you're on the path to addiction. You start buying stuff when you don't need it. You don't even really want it. You definitely can't afford it. Soon you're going into debt, breaking into people's metaphorical houses, and spending most of your days in sketchy meetings with the scum of the earth, after which they are richer and you are poorer.
After five or seven years of snapping up every piece of crap these scumbags pitch to you, you're fit for the junk heap. You wake up in the morning and you're like, "What did I do last night? Why do the equity analysts say we're entering the telecom market? And what are all these legal bills from Turkey and Pakistan?"
Two questions for you guys: first, what does this say about the usual relationship between bankers and clients? Second, if you were a senior banker, would you do things differently or would you deal them the junk they're willing to smoke until they go belly-up and the cycle restarts?