1,000,000 to 1 In The Job Market
(Monkey, 53 )
on 2/9/13 at 5:39pm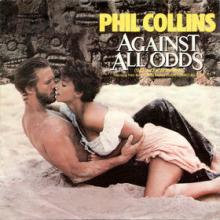 I just wanted to thank WSO members for the second time. I got a job offer recently (and accepted it) in almost exactly what I want to do within finance. I'm not going to get into specifics here because of confidentiality reasons, but I'm a lucky guy and wanted to show appreciation for the valuable nuggets of wisdom the WSO community has provided me with over the years. Even a year ago, I never thought I would be in the position that I am today, but through self learning, elbow grease, and being in the right place at the right time, I was able to get what I wanted. Special thanks to SirTradesaLot for helping me negotiate the offer, as well as numerous others like BlackHat, WhiteHat, TheKing, and CompBanker for answering my PMs and giving me advice in the past that has led to this point.
If anyone out there needs advice on buyside recruiting, I'd be happy to answer PMs.
Don't Miss This Awesome Related WSO Content
Upcoming Events
Apr 28 2015 -

7:00pm

to

8:00pm

Apr 29 2015 (All day)

to

Apr 30 2015 (All day)

Apr 29 2015 -

5:00pm

to

6:00pm

May 4 2015 -

8:15pm

to

9:15pm
Poll
What's your favorite possession?
Car
14%
Phone
13%
Watch
7%
TV / Entertainment system
2%
Clothing & accessories
10%
Furniture
1%
Laptop / tablet
18%
Credit card
5%
Xbox One / PS4 etc
3%
Art
1%
Stereo / audio equipment
2%
Nothing, I'm a broke student
20%
Other (add to comments)
5%
Total votes: 481