1,000,000 to 1 In The Job Market
Other - Student / Prospective Monkey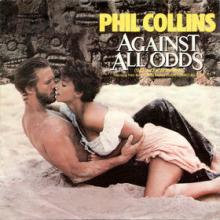 I just wanted to thank WSO members for the second time. I got a job offer recently (and accepted it) in almost exactly what I want to do within finance. I'm not going to get into specifics here because of confidentiality reasons, but I'm a lucky guy and wanted to show appreciation for the valuable nuggets of wisdom the WSO community has provided me with over the years. Even a year ago, I never thought I would be in the position that I am today, but through self learning, elbow grease, and being in the right place at the right time, I was able to get what I wanted. Special thanks to SirTradesaLot for helping me negotiate the offer, as well as numerous others like BlackHat, WhiteHat, TheKing, and CompBanker for answering my PMs and giving me advice in the past that has led to this point.
If anyone out there needs advice on buyside recruiting, I'd be happy to answer PMs.
The WSO Advantage - Land Your Dream Job
Upcoming Events
Nov 26 2015 - 8:00am

to

Nov 27 2015 - 8:00am

Nov 29 2015 - 8:00am

to

Nov 30 2015 - 8:00am

Nov 29 2015 -

12:00pm

to

1:00pm

Nov 30 2015 -

8:00pm

to

9:00pm

Dec 2 2015 - 8:00am

to

Dec 4 2015 - 5:00pm
Poll
Long term, which career path interests you the most?
Accounting
1%
Asset Management
10%
Commercial Banking
1%
Consulting
4%
Corporate Finance / Strategy / Development
9%
Entrepreneurship
6%
Equity Research
3%
Fintech
2%
Hedge Fund
18%
Investment Banking
9%
Investment Advisor / PWM
1%
Private Equity
16%
Prop Trading
2%
Real Estate
6%
Sales & Trading
3%
Venture Capital
6%
Other Finance Role (academia, non-profit, government, legal, etc)
1%
Other - Non Finance
2%
Total votes: 1175