Equity Research - 2nd Year Associate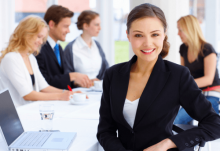 I didn't know this was even going on, but apparently the EU may soon require boards to be 40% female. Britain is against strict quotas, instead favoring a business-driven approach.
I actually can't believe this is an issue. The EU can actually get together to force diversity upon the private sector, but not to manage monetary policy. How exactly is this justified?
NY Times:

Still, Britain might be obliged to accept some aspects of the proposal after Viviane Reding, the European justice commissioner, dropped plans to punish companies that did not meet the 40 percent threshold. Ms. Reding said sanctions would apply only in cases where noncompliant companies did not establish adequate selection procedures.

Companies would need to give priority to a woman in cases where "that candidate is equally qualified as a candidate of the other sex in terms of suitability, competence and professional performance," her proposal said.
Upcoming Events
Apr 29 2016 - 9:30am

to

Apr 30 2016 - 9:30am

Apr 29 2016 - 5:30pm

to

Apr 30 2016 - 5:30pm

May 2 2016 -

4:30am

to

5:30am

May 3 2016 - 5:30pm

to

May 4 2016 - 5:30pm

May 4 2016 - 5:30pm

to

May 5 2016 - 5:30pm
Poll
What do you consider "Working on Wall Street"?
Working for a high finance bank on the actual "Wall" St
10%
Working for a high finance bank in Manhattan
47%
Working for a high finance bank in the greater NYC area
13%
Working for a high finance bank in the (anywhere in the USA)
13%
Working for a high finance bank (Worldwide)
15%
Other
2%
Total votes: 1514