Deal or No Deal?

CF
Points)
on 7/11/12 at 1:00am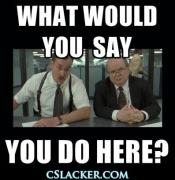 Any SAs out there that haven't gotten thrown any deal action yet? I know SAs do the whole researching, pitch books, database updates, and whatnot, but is it normal to be 1 month in and still assigned researching and updating rather than getting to work on the live deal(s) that are going on?
Note: This is my first SA gig and I'm at a smaller firm so I'm not sure what to fully expect.
Any insight from current SAs or seasoned vets is appreciated!