Does This Frustrate Anyone?

CF
Points)
on 8/8/12 at 1:00am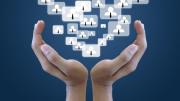 So, I was just doing a quick sweep of my LinkedIn network and have been dumbfounded to say the least of the large amount of people who majored in something completely unrelated to Finance/Econ and are in the Financial Services Industry.
I'm sure some people networked and/or have connections but this just seems rather odd to me. Coming from a non-target, I have to say I think students from similar schools should get an as good and if not BETTER opportunity to prove themselves than the student at the target/semi-target with no relevant background.
What say you WSO Community?
Here to learn and hopefully pass on some knowledge as well. SB if I helped.