How small can a boutique be?
ER
Points)
on 5/11/12 at 2:55pm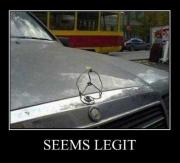 Hey WSO,
I have two interviews lined up next week for post-grad internships: one is IBD and the other is equity research. Both shops are actually on Wall Street, however I'm wondering how small a boutique can be before the experience I would gain becomes totally irrelevant?
My fear is that after working at a no-name shop, my experience will still be worthless to MM firms and grad school programs.
Thanks for any input.
"The day is perfect, and I hate it for being so." - M. Aspic