No Industry Selected - No Status Selected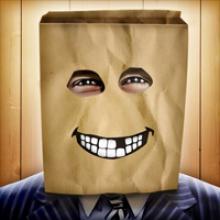 So I know that most people in banking and trading are huge extroverts, but I am certainly not one of them. I have been introverted all my life. I am gradually becoming more extroverted now as I get older, but I am not where I need to be to be successful or comfortable in social situations. I mean, I am not awkward or anything, but I just tend to sit and listen and feel like I don't say anything when people are talking.
Is there any way to change this? Is there really any way to become more extroverted? One thing that I have done for a while is just to act like I am extroverted, even though its almost painful on the inside, which has worked somewhat in making me more comfortable. But is there really any other way to do it, and do you guys think its possible?
Upcoming Events
Apr 29 2016 (All day)

to

Apr 30 2016 (All day)

Apr 29 2016 - 8:00am

to

Apr 30 2016 - 8:00am

May 1 2016 -

7:00pm

to

8:00pm

May 3 2016 - 8:00am

to

May 4 2016 - 8:00am

May 4 2016 - 8:00am

to

May 5 2016 - 8:00am
Poll
What do you consider "Working on Wall Street"?
Working for a high finance bank on the actual "Wall" St
10%
Working for a high finance bank in Manhattan
47%
Working for a high finance bank in the greater NYC area
13%
Working for a high finance bank in the (anywhere in the USA)
13%
Working for a high finance bank (Worldwide)
15%
Other
2%
Total votes: 1514