Networking internally w/ alumni VS Head Hunter

HF
Points)
on 8/20/12 at 5:40pm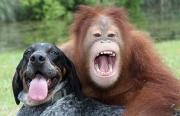 I'm currently networking with alumni and actively looking for FO roles on the buy-side. I've done a lot of networking over the past year (I've read the WSO networking guide as well as the behavioral interview) connecting with a a number of receptive alumni who have been helpful. I recently utilized a few head hunters in the process.
Recently, a head hunter contacted me about an ideal position at a target firm and am currently in the early stages of setting up a phone interview. I have networked with a couple of alumni at the same firm who are higher up (PM's, traders) and have been pretty good with providing advice and connecting me with people at other firms who might be hiring.
What is the best way to get the interview (and get through HR) and increase my odds of getting the position? Do I proceed with the head hunter or go through the alumni contact? It's a larger firm so I'm not sure if the position is in the PM's direct group or, rather, if the PM has any major pull at this level of hiring?
Any feedback would be helpful. I haven't really come across this situation in my "networking education".
Fear is the greatest motivator. Motivation is what it takes to find profit.