Open for Questions - Equities in Dallas

ST
Points)
on 6/19/13 at 6:00am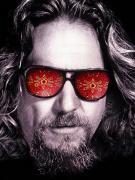 Mod note: Click here to see all of our q&a's and interviews
I figured I would start a thread where I just told my life story in finance and prospective monkeys and other curious lurkers could ask me questions involving my diverse experiences. Maybe it will be helpful to someone trying to make a tough decision. I currently work for an Institutional Research firm where I am Head of Institutional Sales. While I don't live in Dallas, some people do consider what I do to be the armpit of non-retail finance.
My background in pretty diverse and if you are curious why I chose to do one thing... I simply chose to do what appeared to be the best option available to me at the time:
I attended a top 25 non-target (regional target?) university and majored economics and I took a couple accounting classes. My grades were very so-so.
My first internship was at a $700 AUM fundamental value asset manager/hedge fund. They were fiercely independent (in research), long only and had 20 year annualized return of 17% at the time. I spent most my time learning about the Benjamin Graham investment philosophy and learning the very VERY basics of modeling. I could have never worked at this place because they only took on ~5 new positions a year and I would have died of boredom. I can't sit in a room thinking about stocks and doing original research for two months straight without pulling the trigger.
My next internship was with an NYSE Floor Broker. I was an "Assistant Clerk" which basically involved being everyone's lunch bitch. The most exciting experience from this was routing trades for clients. I was green enough, where I was impressed enough entering in 3,000,000 share order of BRCM. I also helped them with marketing to new clients (hedge funds). I could have never worked there because I hate standing on my feet for 7 hours straight and everyone felt like a dinosaur. Turn on CNBC today you can see the NYSE is a ghost town. Then it was more full but everyone could see the future so moral was shitty. Also, I wouldn't want to work in Manhattan in a job where you were considered to be doing really well at age 45 pulling in $200k a year. I have to say that I met some of the most interesting people I have known in my life during the job.
My third internship and my only experience with "high" finance was as a Fixed Income Summer Analyst at Bear Stearns. The year I was there Bear Stearns was named the "Best Investment Bank" to work for on Wall Street. I was lucky enough to land on the CMO Structure Desk in Financial Analytics and Structured Transactions (FAST). It was considered the best place to be in the entire bank because 1) Fixed Income was where the bank made all its money 2) MD at my desk was in charge of all the FAST interns (+100) and gave us the most full time offers 3) CMO Structure was considered the fastest track to becoming a trader -- traders were the highest paid employees at the bank. I probably could have worked there. For what we were were getting paid and compared to my other friends with investment bank internships, working 9-8/9 most days with most weekends free was pretty awesome. I didn't pursue working there because I didn't find rolling mortgage bonds all day to be that interesting. Frankly, it was probably a little over my head at the time. I remember like yesterday, while sitting in one of the lectures, a brave intern asking what would happen if real estate was in a bubble and what would happen if it burst. One of the ARMs guys explained how real estate values wouldn't drop more then 5% and the business would be fine. All of my fellow interns who took full time offers lost their jobs before they finished their contracts and most now work in fields outside of finance.
After graduating, the world of finance was in a tail spin, and a friend of mine (~30) who was a self made realestate mogul insisted I go work for him. He had just fired his property manager on his large office building in South Florida. I spent about a half a year building the last 4 stories of the building when he defaulted on his $12m loan and I was out of work again. I won't go too much into this job because it wasn't finance related but I learned some valuable life lessons and I enjoyed going to work in blue jeans and work boots.
From here I began flirting with the world of finance again. I applied and got a job with a top tier republican lobbying firm in DC. I joined their Financial Services Group and helped a variety of Mortgage Brokers, Hedge Funds, and Mutual Funds fight FINREG. While I did it all, I specialized in derivatives regulation -- and I know more then I care too about TARP and its offspring. I enjoyed what I would consider the lobbyist lifestyle... no one thinks twice if you aren't in your office for half the day, you can sip a Makers and Coke at 2pm at your desk and no one will say anything, you get paid a lot for what doesn't feel like that much work, ect. Ultimately though I came to the realization that it was my job to screw over the average American. I am a democrat and I started looking elsewhere.
And now we arrive at my current job. I interviewed with my company around my graduation, and they were impressed with me but unable to hire me because of the financial environment. I sent them an email asking if they were hiring and they were and less then a month later I was moving several thousand miles away to take a position in Institutional Equity Sales... and some very low ibanking.
People like to shit on my job and I understand why. I am a salesmen. I don't live in NYC. I work on commission. I suck at a lot of finance/accounting. It's extremely unlikely I (or anyone with my job) is going to be worth a bazillion dollars ever. I am a salesmen.
However, I think there is a lot to like about my job.
I don't think most monkeys on here can touch my quality of life. While I make very low 6 figures my money goes so much farther then here then in NYC. Most importantly, I only work 9-10 hours a day. I think the longest day I have ever worked was 13 hours and I have NEVER worked a weekend.
We technically are an investment bank, so I do have an opportunity to do things like capital raises and some M&A which I participate directly in.
My job, aside from making phone calls and emails to clients is watching the stock market. I feel like if I got fired tomorrow, the whole experience would be worth it because now I am confident I can run a good PA for the rest of my life.
I meet pretty cool people. One of the easiest ways for me to make money is to take company management on the road. Because of our research relationships -- we get the CEO's, CFO's and VP IR's of major corporations to go on trips with us to meet with clients. Our clients, who ideally become your friend, are analysts/pm's/cio's and the highest paid people in the world. Talking to them on a daily basis gives you are really interesting perspective and you feel more in touch then 99% of the people who you hear talk on CNBC.
If you aren't great at sales (I am so-so) but respected, you can get into an alpha capture program. I got invited to join 2 of the most prestigious about 9 months in. Basically, rather the calling up and telling someone to buy or short a stock you simply run a portfolio and they send you a check each month. Both of mine have been good for around $5000-20,000 a month each and I have yet to be in the top 7% of portfolio managers.
Also, it is possible to make a pretty large non NYC income. Given the market is completely different but my small firm made almost $7 million in 2007.
Finally, while I acknowledge I don't think contributing much to society, I am not causing any harm.
Well I didn't really mean to write a book but I just kept writing, and now I am bored so I am stopping. There is a lot more I could have said above so if something isn't clear or you have a question -- just ask. Ill log back on Tuesday. Cheers.