Recruiting/Networking Analysts, Associates, or MD's?
Points)
on 12/6/12 at 6:12pm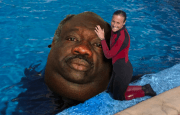 When I attend info sessions or look at my campus career network page, I usually aim for the analysts in networking because I hear they are the ones who pick the interviewees in the candidate pool.
Is this true? How much pull do Analysts/MD's have in getting me an interview? I feel like if I reached out to an MD he would give me a bunch of info but wouldn't really fight for me to get an interview, whereas with an analyst, being much closer to the selection process, he/she would be able to put me in the candidate pool.
Any info or help is appreciated.
Thanks in advance.
pic unrelated
Tags: