The numbers side of business - blah
Points)
on 8/26/12 at 1:00am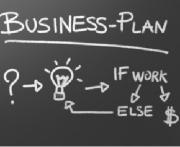 Hello all, new member here.
Anyway, Im starting freshman year at college in the business program. I go to what i consider a pretty good school. Ive read its pretty wise to keep anonymous on the forum, so Ill just say its a top 50 business school, and a top 50 school in the states according to all rankings.
Anyway, Ive always been very attracted to the creative side of business - advertising, marketing, campaigns, and Ive always wanted to become a creative director or a marketing manager for a company.
However, my business curriculum is very rigorous in the numbers part of business....accounting, financing, economics. And ultimately, by the end of the year Im going to have a pick a concentration area for business. Aka, do I want be in marketing, or do I want to be in accounting.
My question is, has anyone tried to take both career paths (creative and quantitative) in business after/during college, and which one did you find offered more/better job opportunities. I would love to hear any opinions or experiences.
My conflict is that I am very good at the creative side of business. I have impeccable communication and presentation skills, and I am very interesting in marketing and advertising. However, I feel the job field is much more ambiguous and harder to break into than if I were to focus on accounting, financing, economics...