What happens when life happens?
Investment Banking - Generalist - Incoming Analyst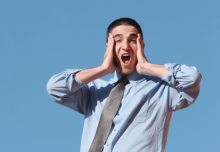 Never really heard anyone speak to this. What happens when you're an analyst in banking and something uncontrollable or unpredictable comes up? On the good side (i.e. sibling wedding) or the bad side (bad illness, death in family). Are you pretty much expected just to deal with it, or if its an event, just not go? I haven't heard much about days off (for the planned things), but have heard absolutely nothing about the unplanned things that could potentially force you to miss work.
Not something I'm overly worried about at all, just interested to hear about people's experience with this.
Upcoming Events
Feb 5 2016 - 8:00am

to

Feb 6 2016 - 8:00am

Feb 9 2016 -

5:00pm

to

6:00pm

Feb 10 2016 - 8:00am

to

Feb 11 2016 - 8:00am

Feb 14 2016 -

3:00pm

to

4:00pm
Poll
Who do you want to win the superbowl?
Panthers
30%
Broncos
36%
Don't care
35%
Total votes: 200