The Wall Street Oasis
Introducing...
200+ detailed video lessons, 30+ modules, 50+ exercises across 3 jam-packed courses taught by elite practitioners 
To Help You Thrive in the Most Prestigious Jobs on Wall Street...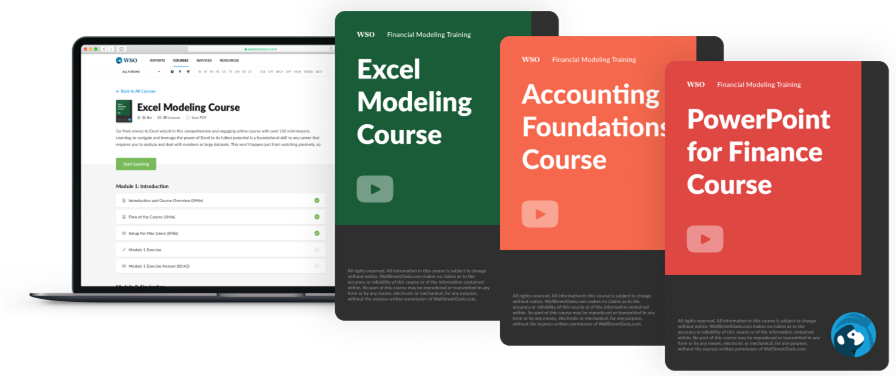 HERE'S JUST SOME OF WHAT YOU'LL GET IN THIS PACKAGE
Excel Modeling Course (110+ Video Lessons)
In this course, we take you from a beginner in Excel to an absolute Excel master with over 100 lessons to help make sure you build a proper foundation for the more advanced financial modeling courses later.
Accounting Foundations Course (47 Video Lessons)
In this course, we use 47 video lessons and case studies to help you walk through the financial statements and how they are interconnected. The foundational accounting skills taught in this course ensures that you will have the tools necessary to tackle any Finance job on Wall Street.
PowerPoint For Finance Course (37 Video Lessons)
In this course, we use 37 lessons to take you from a beginner in PowerPoint to an absolute PowerPoint for finance master to make sure you build a proper presentation for IB / Consulting / C-suite Corporate. This includes 7 exercises with benchmarks to make sure you have true mastery.
Our students have landed and thrived at positions across all top Wall Street firms, including: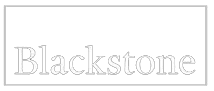 Video Preview
Grid items
Exercise: SumIfs, Anchoring and More
Don't Take Our Word For It
Hear from a few of our 57,000+ students...
"I took the Excel Modeling course as a way to try and get faster in Excel and I have to say it has made a big difference.  Not that I'm the traditional student since I'm a bit more senior role at a Big 4, but it was still really helpful for me and made me more confident when reviewing work from clients and my team.  I don't think I need the other financial modeling courses since I'm happy with my role, but you never know.  Thanks WSO, keep it up!"
"The course material is excellent, so good that a person who has just begun using PowerPoint will be able to catch up in no time. As a PE Analyst myself, I found a lot of shortcuts which I didn't know about earlier, and definitely see this course as a good value addition to even intermediate to advanced Powerpoint users. It's an amazing course and I'll highly recommend it to others."
"Regarding the Excel Modeling Course, I thought I was an Excel whiz before, but now I know I am because I was able to do the exercises fast enough... but it did take some time.   The lessons on conditional formatting, pivot tables, etc were also all relevant to what I did in my F500 internship and my boss definitely noticed my skills when I didn't touch my mouse.  I'm excited to try and land an IB internship next year."
" The personal tips and alerts on best practices are what differentiates this Excel training course from the other training courses I've had in person. A lot of these tips are shortcuts I often use at work on a daily basis, but was either taught by a coworker on the job or by myself, and taking this course would've saved me a lot of time in having to figure out best practices by myself at work.  This course doesn't skip over anything, and I think it was especially important and helpful to dedicate full, comprehensive videos to educating people on lookups and data tables. I have definitely learned tips that will help me become more efficient in Excel, and I'd definitely recommend this course for everyone, especially students recruiting, individuals wishing to learn a solid foundation of how Excel is used, or people who need a refresh on Excel."
"I must say that you guys have done a great job. This is definitely better than the other Excel course out there, ranging from simple and clear instructions to the breadth of functions covered. I even managed to implement the shortcuts I learnt over the weekend at work today!
Also loved the animated monkey - helps makes things lighter and definitely makes the course more informal and fun :)" 
"I found the Excel Modeling course incredibly helpful and with this being the second excel course I have done, and it was by far a lot more comprehensive and a lot more enjoyable than my last course. Zack was great right from the start. It was really cool to have a personable, funny, and honest teacher. Right from the getgo he really made me excited for the course and throughout his anecdotes and honesty about what needs to be known in excel in the workplace was great. The content was great as well. I really liked how it was split up into sections and within each section, there were clear objectives on what we had to learn. Overall, this was a really great excel course, I felt challenged, but I also felt like it was easy and fun to learn. The WSO Advanced Excel Course really gave me the confidence to go into my internship this summer and hit the ground running in excel. " 
"Overall I really enjoyed the Excel Modeling course and believe it taught be various skills which will be applicable and save me time on the job. It went above and beyond the excel based courses I have taken at my university, and gave me the specifics for what I need for investment banking. This course was definitely worth the time it took to complete and am looking forward to doing more Wall Street Oasis courses in the future!"
I found that the WSO PowerPoint for Finance Course to be really helpful with refining my fairly limited skills with the Microsoft application, it showed me many of the technical features of the software that are going to prepare me well for my internship this summer and give me a head start against my peers with this knowledge kept in mind, I am happy I was able to go through this course and come out with a much better understanding of what I thought was simply software for presentations.
As an experienced finance professional, I believe that the Wall Street Oasis PowerPoint for Finance Course is a great resource for anyone looking to take their PowerPoint skills to the next level. There are so many courses for Excel, but PowerPoint is something I, and I think many others, learned more on the job or in school. This would have helped me immensely a few years ago! If you're a novice or intermediate PowerPoint user, you won't be disappointed with this course.
Get 3 Distinct Course Certifications
After completing each course, all students will be granted a WSO Financial Foundations Certification for that specific course. Use these certificates as a signal to employers that you have the technical skills to immediately add value to your team. 
Demonstrate that you have put in the work outside of university courses to make yourself more efficient and master the most critical modeling skills for success in finance careers.  Easily share to LinkedIn and other social media sites to strengthen your profile as a candidate.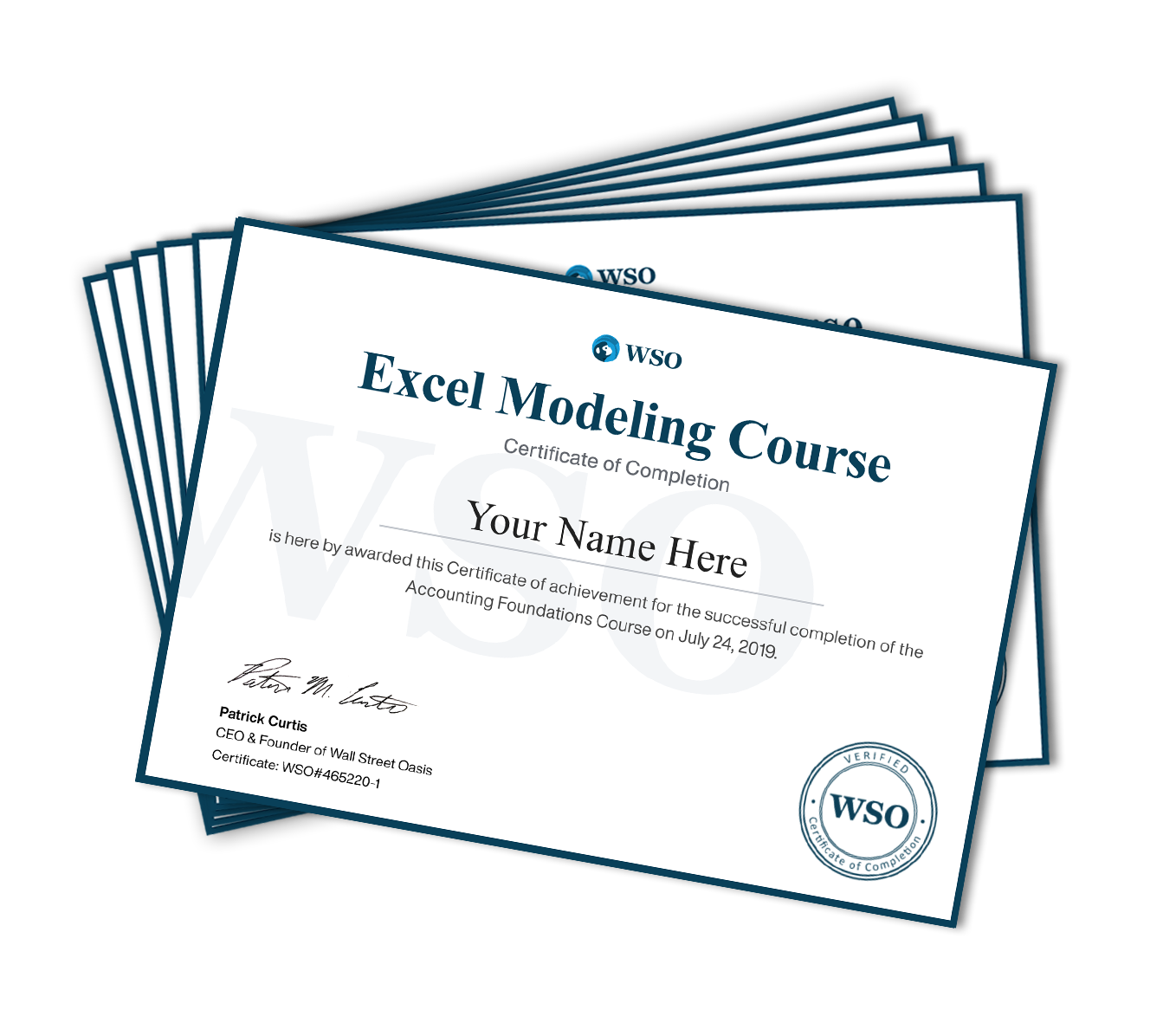 How Much is Your
Finance Career Worth?
What You Get

Value

WSO Excel Modeling Course

110+ video lessons across 13 Modules taught by a top-ranked bulge bracket investment banker...

$497

WSO Accounting Foundations Course

45+ video lessons across 8 Modules taught by a top-ranked bulge bracket investment banker...

$497

WSO PowerPoint for Finance Course

35+ video lessons across 9 Modules taught by a top-bucket bulge bracket investment banker...

$97

24 Months of Unlimited Elite Support from Actual Finance Pros

Have a technical question? Easily drop a comment into any lesson and get a response from a pro within 48hrs.

$197

6 Months of FREE Access to Macabacus

Full access to this Excel plug-in that makes financial modeling even easier, including tools for PowerPoint and Word.

$120

TOTAL VALUE

$1,400
1
Consider this your first investment
in a long career...
After all, you've likely already spent tens of thousands of dollars on college (and perhaps tens of thousands more on an MBA)... When you start your coveted finance job,
you'll be making well over $100,000...
...over $200,000 if you have an MBA...
And that's just the beginning of a long and very LUCRATIVE career that could easily net you millions...
---
We could easily charge thousands of dollars and your ROI would still be huge…
At a fraction of that price, the ROI is even better... When you do the math, it's a no brainer.
And that doesn't include the time you'd have to spend figuring all of this out and the hours of sleep these courses will save you. 
Even if you used the free info online, you'd still have to find it, organize it, vet it and test it to get it to work.
That would take months… and at that point, you may have missed your window.
The WSO Foundations Package gives you everything you need to be super-efficient and master financial modeling… quickly and easily.
But we're not going to charge you thousands...
$1,400
We won't even ask for half of that...
$700
Instead... 
Get Unlimited Lifetime Access To The WSO Foundations Package For 79% Off
$1,400
$247
...or get access today for only $87 (3 monthly payments)
Secure checkout
100% Unconditional Money-Back Guarantee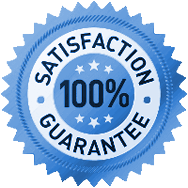 12 Month Risk-Free Guarantee
Your investment is protected by our 12-Month Risk-Free Guarantee -- the most generous in the market, BY FAR.  If, for any reason, you don't think the WSO Foundations Package is right for you, just send us an email, and we'll refund every penny. No questions asked. In short, you get a great return on your investment, or you get your money back. It's that simple.  Yes, we are that confident.  We know that if you put in the time, this package will dramatically improve your skills.