Lesser Known Career Paths
The Wall Street Oasis
Introducing...
 A Whole World Of Lesser Known Opportunities 
How to transition from Back Office to Middle Office - Explore options besides IB and S&T - Learn how to succeed in Corporate Finance - The future of brokering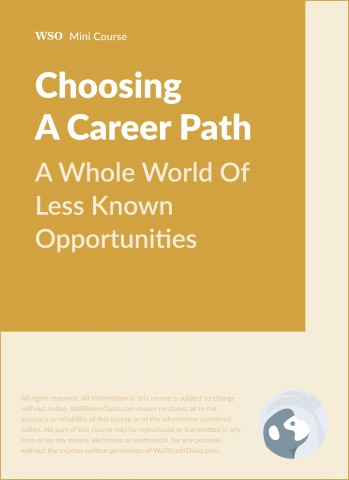 HERE'S JUST SOME OF WHAT YOU'LL GET IN THIS COURSE
Back Office...
Back Office to Middle Office: Maximizing Your Experience
Fintech
Building a Career in Fintech (from a Finance background)
Wall Street
Interested in Wall Street, but don't want IB or S&T? There's a whole world of other divisions looking for you! Setting yourself up for success in Corporate Finance.
Markets
How to get into them and the future of brokering
Public Finance
Public Finance from an Analyst's Perspective.
Secondary Markets...
Secondary Markets and how the careers differ from direct PE / investing
Unknown Territory: Wealth Management
How to raise capital from UHNWI (Ultra-High Net Worth Individuals)
What Makes FIG Different?
You will be learning about public finance,  corporate finance, secondary market, wealth management and so on.
Course Summary - Table of Contents
Below you will find a list of the modules and lessons included in this course.
Our students have landed and thrived at positions across all top Wall Street firms, including:

Get Unlimited Lifetime Access To Career Paths - Less Known
Secure checkout
100% Unconditional Money-Back Guarantee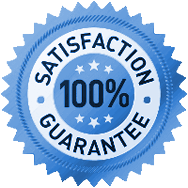 12 Month Risk-Free Guarantee
Your investment is protected by our 12-Month Risk-Free Guarantee. If, for any reason, you don't think the WSO Prop Trading Interview Course is right for you, just send us an email, and we'll refund every penny. No questions asked. In short, you get a great return on your investment, or you get your money back. It's that simple.