Intro to Capital Markets
The Wall Street Oasis
Introducing...
All mini-courses are included in the Elite Modeling Package
Get a feel of what it's like to work in capital markets  - Learn how bonds and stocks are valued -  Explore the leveraged loans market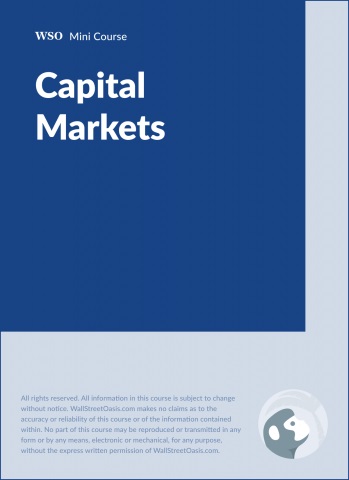 HERE'S JUST SOME OF WHAT YOU'LL GET IN THIS COURSE
Capital Markets - Day in the Life
You will review Capital Markets, underwriting and raising new capital for clients. And how to have success in Capital Markets. 
Global Capital Markets: How to Price Stocks & How to price a Bond
Learn how Capital Markets are an alternative to banks for savings and lending and how they encourage savings and investments. 
Leveraged Loans Market
Compare Investment Grade vs Leveraged Loan Capital Structure. And Average Spread between First and Second Lien Loans. 
Why would a company issue debt instead of equity?
Review the benefits of issuing debt instead of equity. 
Course Summary - Table of Contents
Below you will find a list of the modules and lessons included in this course.
Our students have landed and thrived at positions across all top Wall Street firms, including:

Get Unlimited Lifetime Access To The Intro to Capital Markets
Secure checkout
100% Unconditional Money-Back Guarantee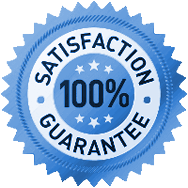 12 Month Risk-Free Guarantee
Your investment is protected by our 12-Month Risk-Free Guarantee. If, for any reason, you don't think the WSO Prop Trading Interview Course is right for you, just send us an email, and we'll refund every penny. No questions asked. In short, you get a great return on your investment, or you get your money back. It's that simple.