Rock the FINRA SIE Exam
with the Most Effective Training Delivered in a Cutting Edge Learning App
Introducing Achievable's FINRA SIE Prep Program - an easy to use app for your phone or computer.

Achievable's SIE Prep Course

is everything you need to pass the exam. Best of all, it's free to try.

It looks simple, but behind the scenes is an advanced learning algorithm that tracks you as you study and optimizes to improve your score. Trusted by students who went on to jobs at Goldman Sachs, Wells Fargo, and Blackrock,

Try Achievable for free
Want to start your career in finance?
pass the SIE Exam

...

Then you need to

The SIE is not fun - it's a test after all. But that doesn't mean it has to be hard.

Finance is an industry where you can build a career that can take you places - wealth management, investment banking, financial analysis, and maybe even a yacht named Naomi.

But first - you have to pass the SIE. And the secret? Most of what's on the test is not things you need in your day-to-day job. It's trivia, things like "what is the contribution limit to a Roth IRA?" or the details of The Securities Act of 1933. People call the SIE 'a mile wide and an inch deep.'

All other SIE materials are textbooks or online equivalents, meant to give you the body of information in an organized way. But these are awful for memorization - and most of this test is memorization. No wonder the national pass rate for the previous equivalent exam, the Series 7, was around 65%.
There is a better way

- software built around the way you learn and remember information

The old ways of learning are not effective - so we threw all that out and started from scratch. Achievable SIE leverages the technology advancements of the last 10 years as well as what scientists have learned about how our memory works. This approach is what makes the Achievable SIE program the best prep program on the planet:
Our SIE content was written to be readable and approachable by Brandon Rith, 8x Fidelity Investments Excellence in Action winner for FINRA Licensing Facilitation that has personally taught over 2,000 students. More on him later.


While others will be lugging a book around or studying for hours at home, you can learn from anywhere with our brand new made-in-2020 desktop and mobile-optimized site (still has that new car smell).


Instead of cramming everything, add flashcards once you finish a section to reinforce what you've learned and make sure you remember it on test day. We automatically determine your mastery of the material based on your flashcard performance and adjust future reviews to maximize your study time ROI.
But what does this mean for you, exactly?
When others are only halfway through their 50-75 hours of studying, you'll be wrapping up with a better score and only 30-40 hours of studying under your belt.
While others will be trapped at home with a dull book, you'll study on your commute on your phone or on your lunch break at your computer.
Instead of cramming everything right before the test, you'll only review the right material at the right time.
And when others are stressing over what their score will be, you'll have detailed analytics that show you exactly where you stand.
But first, a word of warning...
FACT: The SIE Exam isn't required
to apply to finance jobs -
YET


but it sure is required to keep them

The Securities Industry Essentials Exam, commonly referred to as the SIE Exam, is the first half of what used to be considered the Series 6, Series 7, Series 79, etc. FINRA took the overlapping 'first half' from each and combined them into the SIE.

But THE most important part of this change was that you can now take the SIE Exam before you apply to jobs in finance.

Before the SIE, you needed to get a finance job, then take this stressful Series 7 exam and pass it within 90 days - or you were automatically fired (yikes). Now, starting October 1st 2018, you can take the SIE Exam before applying to finance jobs - whether you're a college student, looking to switch careers, or want to bolster your resume for a promotion or new role.

The change is still new, so companies aren't requiring you to pass the SIE Exam before you apply - but they will within the next 2 years. And while things are in this transition period, you have a unique opportunity: if you take and pass the SIE Exam before applying, that shows more interest and motivation to join the finance industry than anything else you can put on your resume. You're literally getting part of your job taken care of before you even apply. Recruiters love that stuff.
So are you ready to take a look at the SIE?
Here's why we think we've built the best way to pass this test:
Introducing...
The Achievable
FINRA SIE Prep Course
The best way to prepare for the SIE.
Period.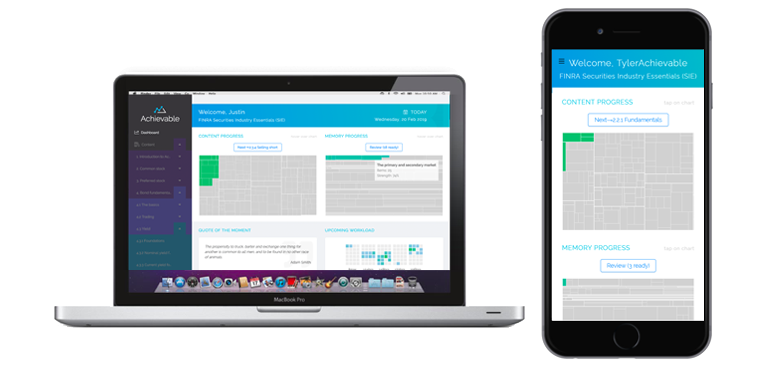 Here's What You'll Get:
Expert-written Content

Our SIE course content was written to be approachable and easy to read by the best rising star FINRA instructor in the business, ex-Fidelity 8-time Award winner Brandon Rith.

Flexible Studying

Bite-sized content means you can study any time, from a quick break at work to a quiet moment on your commute. The full learning experience is built for mobile and your computer.
Personalized Learning

Our review flashcards are backed by a powerful algorithm that adapts to your strengths and weaknesses, creating an individual review schedule for optimal results.
Trusted by Thousands

at Premier Financial Firms

Thousands of students have used Achievable to pass their FINRA exams, including students from Goldman Sachs, Northwestern Mutual, Fidelity Investments, Blackrock, Edward Jones, TD Ameritrade, and Wells Fargo. And in a 250-student controlled study at a major national firm, students that studied with Achievable scored 15% higher than those who didn't.
Don't let a failed test cost you your dream job
Get the course that will prepare you for the SIE
better than anything else.
The Achievable SIE Prep Course is way ahead of anything else in the market today. Other courses claim to be the best, but the truth is that most are decades-old businesses still relying on old-school methods like textbooks or in-person training. Worst of all, their web and mobile products, if they have them, are just an attempt to put the textbook online.
Hardly cutting edge..
The truth is that these companies don't really need you to pass the test. They want you to - because it improves their statistics and word-of-mouth - but once they've sold you the book, their money has been made. In fact, they can't do much more even if they wanted to - their book or online program is static, and can't change to help you.
Modern technology gives education companies the ability to do a lot of things that would be prohibitively expensive using old methods. Using technology, Achievable can give students what they really need to succeed:
---
You Need

Personalized Material

Everyone is different. And everyone learns differently. Yet most teaching has been done with no personalization at all - you get the same book or same class as everyone else. This isn't because the teacher or material you bought isn't trying to help you - they simply couldn't do so economically in a 1:1 way. Technology makes that possible - and Achievable personalizes the review schedule for each student.

You Need

Detailed Analytics

When you're studying a chapter, say Options, you might know that you're doing poorly on it but you may not be able to pinpoint why. Teachers or colleagues can do this, but only if they spend a lot of time with you, and textbooks can't. Technology gives us the ability to track each thing you're studying - down to the individual concepts and adjusts your reviews according to your performance.

You Need to Have

The Right Study Schedule

Did you know that for memory retention, when you study is as important if not more important than what you study? It may seem counterintuitive, but memory is mostly about training your brain and less about smarts. But tracking the optimal study time across hundreds of flashcards would be impossible, especially because you'd need to know the science behind memory to make the right estimates. This is what Achievable's SIE prep program does - easily and automatically.
It's the 2020s, you'd think every course would be like this by now, right? Well, as we said, incumbents don't really have a compelling reason to improve their technology. They make plenty of money doing selling textbooks and classes like they always have. So we started Achievable to finally build it, and partnered with Brandon to ensure that our content - not just our software - was best-in-class. Our program has been so successful that we've already worked with some of the best and largest wealth management firms in the world.
Who built this?
Here's their story...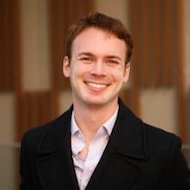 Hi there. My name is Justin Pincar, and I built the Achievable platform. Not that long ago, I worked for a company that built similar software for large textbook publishers, and I saw the power that adaptive learning and spaced repetition had to offer.
Spaced repetition has been a bit of a hot trend in the world of education technology. Long used by language learners and trivia champions (think "Jeopardy!"), it's recently attracted attention of professional researchers . A 2003 study by Karpicke and Roediger showed that students using spaced repetition methods to learn material scored 45% higher than those who spent the same amount of time using a traditional approach. After using it myself to quickly learn and retain thousands of Japanese vocabulary words myself for a new job, I saw the power of spaced repetition firsthand.
My previous company applied this methodology into its tech, and the results were incredible - students were learning faster and remembering the material longer. But large, national publishers could not build a great adaptive learning product that stuck with students - despite spending millions of dollars on these projects.
We knew that we had an opportunity to build a company that combined the untapped power of spaced rehearsal technology with an excellent mobile product and expert content. We set out to build Achievable to do just that.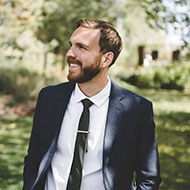 Hi, I'm Brandon Rith, founder of FINRA tutoring company Basic Wisdom and Achievable's FINRA Expert Partner. I spent 15 years in finance, 10 of them in the Licensing program at Fidelity Investments. As an instructor and facilitator at Fidelity, I've helped over 2,000 learners successfully pass FINRA/NASAA exams. All of my programs posted pass rates that exceeded company goals and my students consistently ranked me as a top-tier Facilitator, including a 100% top-box (7/7) rating from 300+ learners from 2016-2018.
My philosophy is simple: complicated financial concepts can be easily understood when broken down into small, clear, and fun pieces. I've felt that finance has held itself high and mighty for too long, and that the courses you're taught in finance reflect that. My goal is to make these concepts approachable and understandable, and I went back to that goal constantly as I wrote the Achievable SIE course.
Student success has always been an important driver of my passion and motivation for this job. I know I'm having a big impact on someone's life when I help them pass one of these career-advancing tests. I've had great success as a tutor already, but I knew that I could only do so much as a single person. That's why I partnered with Achievable to digitize my knowledge and make it possible to help thousands of students pass their SIE and other FINRA exams.
Now…
here's what you're going to get:
The App
The best way to prepare for the SIE Exam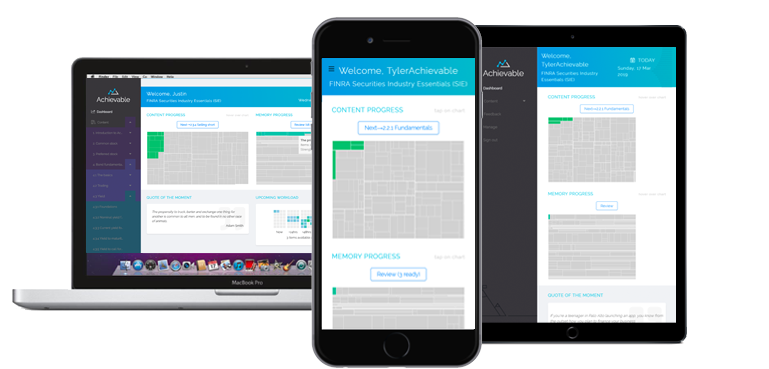 Hands down the best product on the market, Achievable's SIE program is everything you'd expect from a 21st century learning experience. It's built for mobile - it works great on iPhone, Android, and tablet in addition to your PC - and for studying on the go, whether it's 5 minutes at a time or 50. But more importantly, our course leverages technology to help you succeed. Learning science called spaced repetition is the method behind the madness - tracking every piece of content as you study and scheduling it for the optimal time to improve your memory and knowledge.
Primary Instruction
A fully designed, expert-written SIE course
You'll get our original content for the SIE written by acclaimed FINRA Expert Brandon Rith. Brandon has spent 15 years in finance and has experience teaching a wide array of licenses (Series 4, 6, 7, 9, 10, 24, 63, 65, 66). He is an 8-time Fidelity Investments Excellence in Action winner for Licensing Facilitation, and was the #1 nationally ranked Licensing Facilitator at Fidelity (2015-2016). His tutoring business took off immediately with him now having to turn away clients due to capacity. He knows his stuff.
Intelligent Flashcards
Smart reviews backed by learning science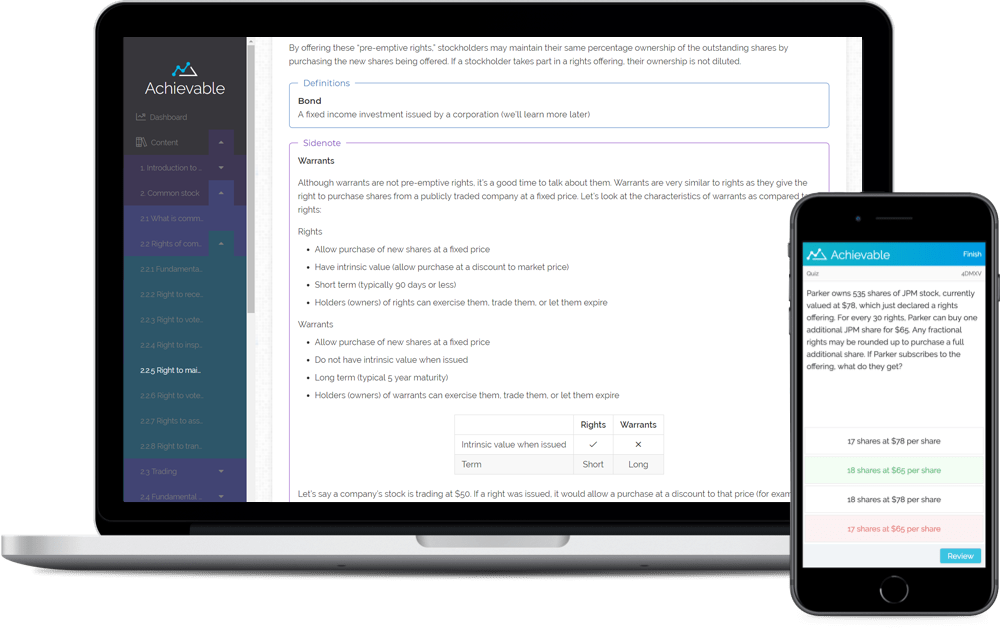 We're proud of our Intelligent Flashcards, especially our programmatically generated math and multiple-choice questions. These questions are written as templates that produce different numbers and math each time– creating an "infinite quiz bank".
This is important: standard quiz banks are only about half as effective the second time through because you remember what you saw. By changing the numbers and answers in our questions each time, you will get the full learning effectiveness every time.
Don't take our word for it
Here are just a few of the candidates who have taken Achievable's courses...
"Achievable made the material palatable and even fun to learn. With the learning science behind the study system, it was almost scary how well I could recall formulas and regulations. The interface and flashcard-style kept it easy and fun to get more studying done any chance I had free time, especially watching the test-readiness climb. The mobility of it was huge to utilize every minute of time I had to learn and review, whether I was on a train, waiting in line, or on a break at work. It made the test surmountable one small flashcard at a time."
Client Services Associate, LPL Financial
"Although I have securities experience, I never had to take the Series 7 before now. Achievable was an effective way to study for the exam - through its question / answer format, it quickly began to focus on the areas where I needed the most help. Twenty-five hours with Achievable was enough to get me a passing score."
Partner, Capital CFO Partners LLC
How Much is Your
Future Career Worth?
Representative SIE Prep Programs
Cost

Corporate In-Person Training Course

In-person training, hosted at your company. You'll probably only choose this option if you're at a large firm.

$1,000

Open Classroom In-Person Training Course

In-person training, often with people from many companies. 8 hours a day for a couple weeks.

$229

Live Online Class

Online classes taken independently from your computer. Typically the same material as the in-person classes.

$209

Online Self Study Training Course

The textbook, brought online. It's the same content as their books and you manage everything yourself.

$199

WSO PRICE - For the most advanced program on the planet

$74
Consider this an investment
in your career
Think about what it took to get here.. Getting this far wasn't easy. You worked hard, got into a good school, and are trying to set yourself up for success. You did it because you knew it would take you somewhere - the money in finance is good, and the career opportunities are even better. You could be making six figures in your first year, and you'll definitely be making it by year three. That's just what the statistics show - and you'll be above average, right?
We could easily charge thousands of dollars...
and your ROI would still be huge.
Now, do you really want to throw all that work away because you failed a test? Of course not.
At a fraction of that price, the ROI is even better... less than one dinner out with friends in exchange for thousands of dollars down the line. When you do the math, it's a no brainer.
Truth is, every time someone fails to get their securities license, it costs the firm that hired you $50,000. Yes, you cost $50,000 - they have to hire recruiters, marketing people, attend career fairs, and then they have to train you. It adds up. And worst of all, they don't have your ambitious self making sales for months while they go hire and train someone else. So when you show up with the SIE passed and ready to go, you're money - if you catch my drift.
We could charge a lot more for this. Even Kaplan's online self-study course is $229, and we could easily charge more than that. But we want to help you, the Chimp. The college student looking to get a finance job. The career switcher looking to break into Wall Street. Because that's what this site is all about.
Instead, we're not going to charge you $229. Or even $199 like some of our competitors. We're offering this comprehensive course to you for $74 - a special promotion only available through Wall Street Oasis.
But we're not going to charge you hundreds...
$229
Or even $100+ like our competitors
$199
Instead.. 
Get Unlimited Access to the
Achievable SIE Prep Course
$229
Oh and you can try it for free first, no credit card required.
Secure checkout
100% Money-Back Guarantee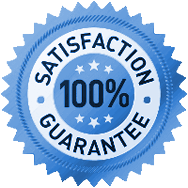 12 Month Risk-Free Guarantee
We are so confident that this program is right for you, that we'll guarantee your success. If you take the test and fail, we'll refund your money - and let you keep the product. If we didn't do our job, you deserve to get your money back while still having the product to prepare for your second attempt. In short, you get a great return on your investment, or you get your money back. It's that simple.
Your Choice is Simple.
If you're reading this, you're here for a reason: you want to pass the SIE exam to get your dream job. And you're looking for a better way to prepare than the textbooks that your colleagues say are both boring and hard.
The hard truth is that wealth management firms have thousands of people like you to choose from. You got this far because they believe you have a chance to be great - but if you blow it, it's just on to the next one. No hard feelings.
So what'll it be?
Will you clear the hurdle and kick off a killer Wall Street career?
Or fail and have to go find some other sales job with half the pay and a tenth of the ceiling?
All you have to do is pass this test. All we're asking is for a shot to help you. Click here to get try Achievable for free and see the Achievable different.
Join the thousands of other successful students and get started:
Secure checkout
100% Unconditional Money-Back Guarantee