A WSO Meetup is Coming to Your City Soon...
O
)
on 1/15/13 at 3:15pm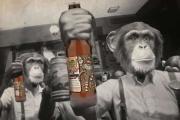 2 meetups this Thursday Jan 17, 7PM: Hong Kong and NYC
Wednesday Jan 23rd, 6PM: Washington DC
Thur Feb 7th, 7PM Chicago
More events coming soon in Jan & Feb:
Toronto, LA, SF, Chicago, Atlanta, Boston, Seattle, Singapore, London & Calgary
CLICK HERE to join the mailing list for your specific city and get updates about events.
Want to host a WSO meetup in your city? See this page for more details.