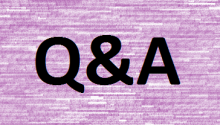 I work as a currency volatility trader and manage one of the bigger G10 blocs in London. I've been lucky enough to get responsibility early in my career. I started off managing a single currency book a few months into the job, and have steadily been granted more responsibility to where I am today. It's hard to say definitively what I do any given day, but usually it involves: constantly evaluating our positions (both in the light of my macroeconomic views and RV analysis), making markets for clients, and trading in the interbank market.
I think the thing I love most about what I do is the satisfaction you receive from getting things right. It's immediate gratification to be able to say each day what your contribution is... which also can make the job psychologically demoralising when you get it wrong; and you will get it wrong from time to time, that's a given.
Happy to answer any questions.
Upcoming Events
Apr 27 2016 -

7:30pm

to

9:30pm

Apr 29 2016 (All day)

to

Apr 30 2016 (All day)

Apr 29 2016 - 8:00am

to

Apr 30 2016 - 8:00am

May 1 2016 -

7:00pm

to

8:00pm

May 3 2016 - 8:00am

to

May 4 2016 - 8:00am
Poll
What do you consider "Working on Wall Street"?
Working for a high finance bank on the actual "Wall" St
10%
Working for a high finance bank in Manhattan
48%
Working for a high finance bank in the greater NYC area
13%
Working for a high finance bank in the (anywhere in the USA)
13%
Working for a high finance bank (Worldwide)
15%
Other
2%
Total votes: 1452